Individual Volunteer Opportunities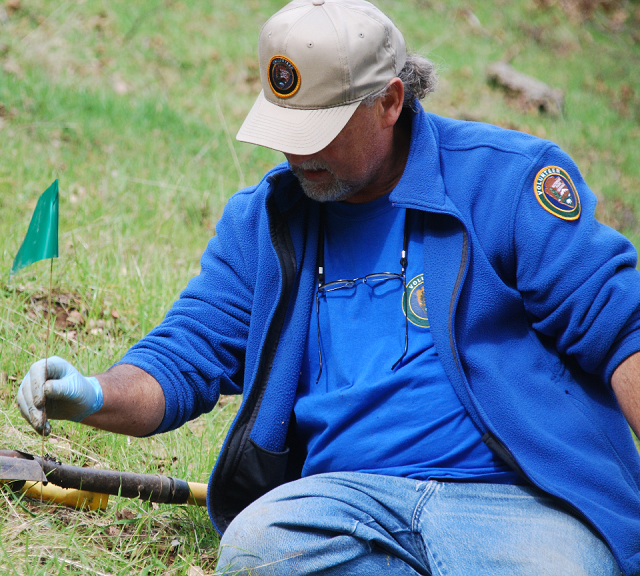 Your contribution of time and energy helps us to protect the magnificent natural and cultural resources of Sequoia and Kings Canyon National Parks. Opportunities for individual volunteers are available year-round, with the greatest need for volunteers in the summer high season. Volunteers help with visitor center and campground operations, assist in the management of invasive vegetation, support the operations of the native plant nursery, provide administrative support in offices and perform a variety of other tasks.

Visit www.volunteer.gov to view current listings for Sequoia and Kings Canyon National Parks or other NPS units.

Would you like to volunteer but don't see a position that matches your interests/skill set? Contact us by phone at (559) 565-4287, or email us.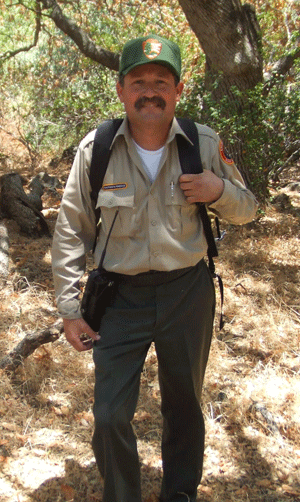 RECURRING VOLUNTEER POSITIONS
Campground Hosts
Campground hosts assist visitors with campground operations while stationed at various campgrounds in the park. Volunteers may register campers and help them find campsites, walk campground loops to inform and educate visitors, provide information about the park, work with Park Service employees in handling campground money and perform minor maintenance. Campground host positions are removed from the volunteer opportunity listings at www.volunteer.gov once they are filled for the season.
River Rovers
Foothills River Rovers promote river safety and help visitors enjoy the natural wonders of Sequoia National Park. Volunteers may patrol river access points, staff information booths, provide information to visitors and report emergencies and illegal or improper activity.
Visitor Center Assistants
Visitor Center Assistants work alongside park staff at the Foothills, Grant Grove, Cedar Grove, Lodgepole and Giant Forest visitor centers. Volunteers support visitor center staff by sharing information with park visitors, answering the telephone, responding to questions and helping with Sequoia Parks Conservancy retail sales.
Last updated: September 22, 2023