Tour Road Improvement Project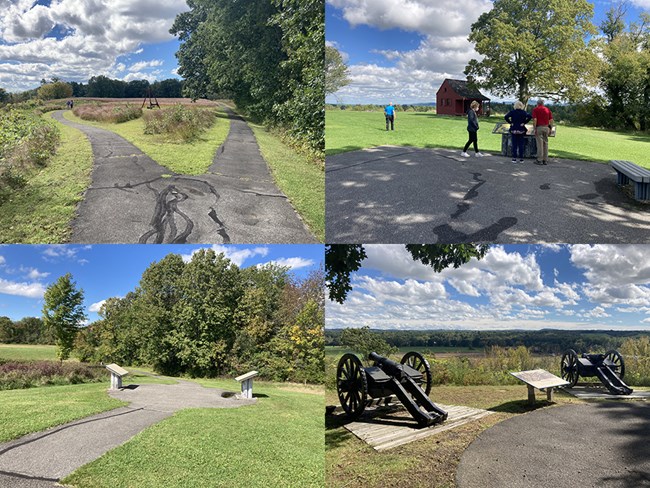 Saratoga National Historical Park will be a beehive of construction activity in 2022 as the primary visitor experience of the historic battlefield area will receive a major facelift for the first time in more than five decades! The work will focus on improving access and updating the overall visitor experience, enabling us to share a deeper version of the Saratoga story. Upon completion of the project, visitors will enjoy visible improvements to the parking areas, trailheads, walkways, seating, exhibits, and viewing areas along the ten-mile-long route. Keep reading to find why the project is needed, what is being done, and updates on our progress and schedules.
Why is this work needed?
The current Tour Road experience is more than 50 years old. Despite massive efforts by park staff to maintain the aging infrastructure of the road and tour stops, a significant maintenance backlog has developed. Made possible by $6.6 million in funding provided by the Great American Outdoors Act (GAOA) Legacy Restoration Fund, this renovation will expand physical access and safety enhancements for more than 100,000 visitors annually and eliminate $4 million of this backlog. It will also be instrumental in preparing the park for the extra attention it will receive related to the upcoming 250th anniversary commemorations of the signing of the Declaration of Independence in 2026 and of the battles in 2027. Finally, historical scholarship surrounding the pivotal events which occurred here in September and October of 1777 has significantly advanced. This project has allowed us to reflect this deeper understanding on the landscape.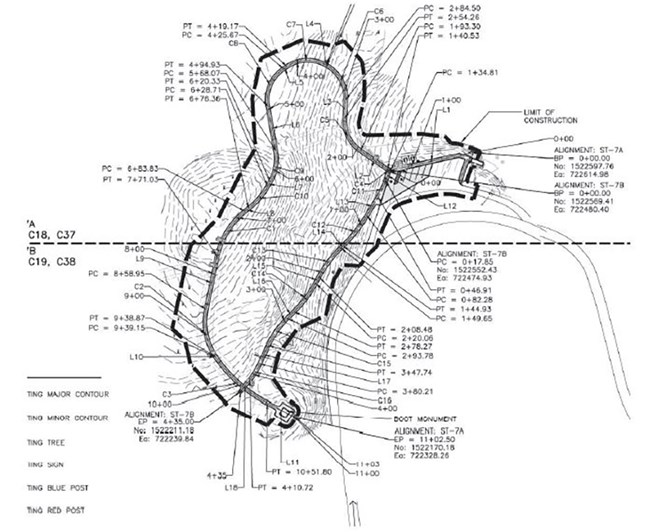 What will be done?
In order to make the park enjoyable for all, parking areas and walkways will be revamped at all ten tour stops to meet universal standards for accessibility, including seating with companion seating. Audio description for the new exhibits will be provided on an app for public use.
Modern, outdoor exhibits constructed of durable steel, aluminum, and bronze will replace existing waysides that are well beyond their intended design life. In addition to being more cost-effective by requiring less routine maintenance, the new exhibits will include replica objects and convey updated information about the battles, the landscape, multiple perspectives, and the roles of lesser-known participants to better connect visitors with the meaning and importance of the site. The design layouts are geared for easier reading; using added color contrast, appropriate fonts and font size, tactile bronze relief maps, braille, and installation heights that are beneficial for all visitors.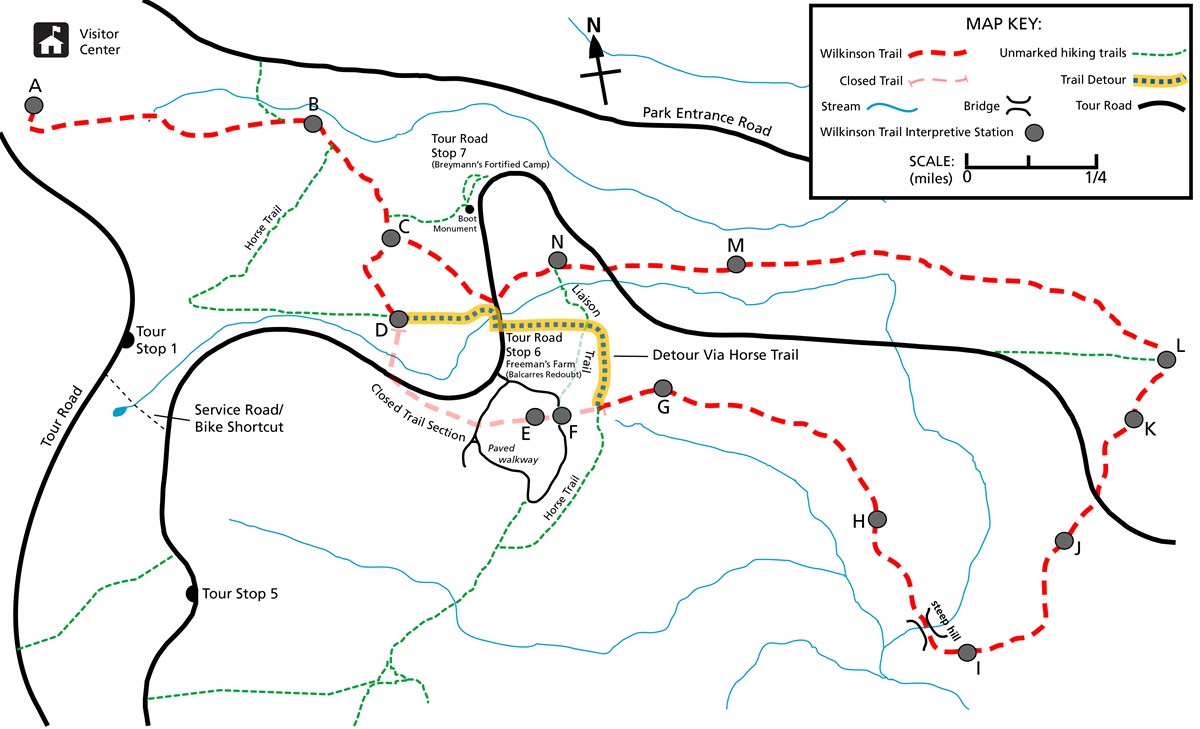 Construction Impacts on Access
To ensure the safety of construction crews, park staff, and visitors and to facilitate the prompt completion of the project, the Tour Road will be closed to all traffic, including motor vehicles, bicycles, and pedestrians, on weekdays before Memorial Day weekend and after Labor Day.
The South Entrance parking lot will be used as a construction staging area and be closed during active construction. It is currently available on weekends. Do not enter the fenced in area.
On days when the road is closed, access to the battlefied is still available by foot via the Wilkinson Trail starting near the Visitor Center.
During many periods when the road is open, construction will be taking place at various tour stops according to the expected construction schedule below. Respect any fencing or signage at these locations and do not attemt to access these areas at those times.
Waysides will not be available once construction is completed at each tour stop. The new exhibits and signage will be installed next spring. Our mobile and telephone tours can be used to supplement your visit during these periods.
2022 Schedule
Tour Road
Please use extra caution, respect any local closures, and follow instructions from park staff or contractors.
April 1-May 27: Open weekends to all traffic, 9:00 am to 5:00 pm, dawn to dusk for pedestrians and bicycles
May 28-September 5: Open Daily to all traffic, 9:00 am to 6:00 pm, dawn to dusk for pedestrians and bicycles

September 6-November 5: Open weekends only to all traffic, 9:00 am to 5:00 pm, dawn to dusk for pedestrians and bicycles

November 6 through November 30th: Open weekends only to all traffic 9:00 am to 4:00 pm, pedestrians and bicycles sunrise-sunset (Schedule may change pending completion of construction; stay tuned!)

December 1-March 31: Closed for winter.
Wilkinson Trail
Open Daily, dawn-to-dusk
Expected Construction Schedule
March-April: Tree work in preparation for construction
March-Memorial Day: Construction at Tour Stops 1, 5, 7, & 9
July-August: Construction at Tour Stop 2 & 3
Labor Day-October: Construction at Tour Stops 2, 4, 6, 8, & 10
2023: Installation of new exhibits and signage
Progress Updates
April 10, 2022: Construction is underway at Stops 1 and 7.
April 29, 2022: Construction is now underway at Stops 1, 2, 5, & 7.
July 8, 2022:

Stops 1 & 7 are now open!
Stop 9 is open, but unpaved so please use extra caution if visiting due to uneven ground.
Stop 5 will reopen the week of July 10.
Stop 3 will close on July 10.

August 25, 2022

Prepatory work is ongoing at Stop 6, but site remains fully open.

October 12, 2022

Stops 2, 3, and 6 remain under active construction. All other stops are open, although periodic work may occur as finishing touches are applied.
Last updated: October 12, 2022