Saratoga Monument Virtual Tour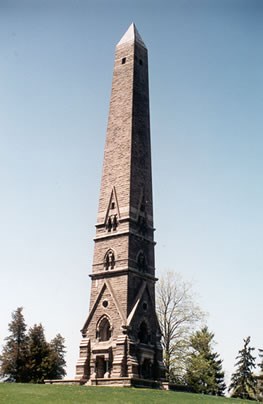 NOTE: viewing this Virtual Tour will require you to have your pop-up blocker OFF.
---
Welcome to Saratoga Monument, part of Saratoga National Historical Park!
Nice Monument, but, why's it here?

A very good question! Why do you think it might be here?

Because something important happened here, right?
Monuments do commemorate something, or someone, of importance, that's true. Saratoga Monument, which you see here, commemorates the American victory in the Battle of Saratoga. That Revolutionary War battle has been called "the most important battle of the last 1000 years." It was this American victory that secured critical foreign recognition and assistance, without which the experiment in American independence would likely have ended in failure.
Last updated: February 26, 2015