Saratoga Monument Virtual Tour part 2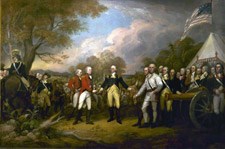 The actual British surrender did not occur here, but rather, took place about a mile downhill, east and slightly north from here, on October 17, 1777.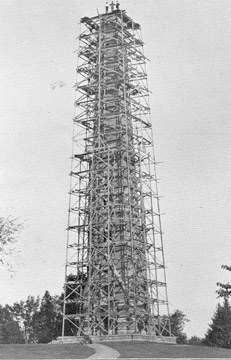 Saratoga Monument wasn't built until the late 19th century. In 1877, a group of private citizens, the Saratoga Monument Association, obtained this piece of property and this was where they built this Monument.
They built it with two main purposes in mind: commemorating the American victory in the Battle of Saratoga, and helping teach and remind people about the American Revolution and that critical American victory at Saratoga.
Last updated: February 26, 2015