Saratoga Monument Virtual Tour part 3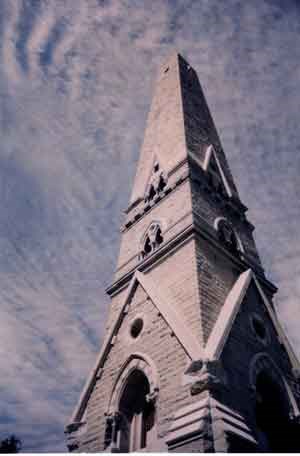 Outside, you can see four niches that were intended to contain statues of four American commanders directly or indirectly associated with the Battles of Saratoga.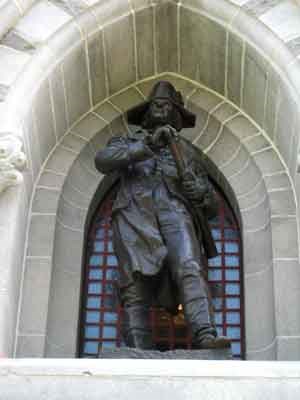 Facing north is General Horatio Gates, who had overall command of the American army in the battles. He gazes northward, anticipating the imminent arrival of the southward-invading British army.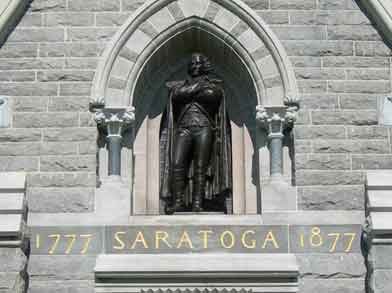 Facing east, above the golden text, is American General Philip Schuyler. His country estate is downhill and east of here. It was burned by the British as they were retreating north from the battlefield (about 8 miles south of Saratoga Monument).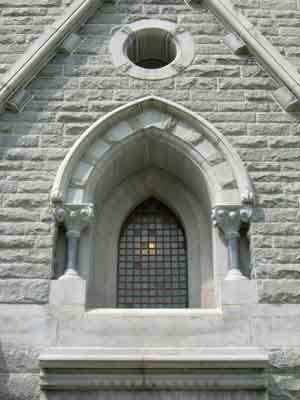 The empty niche, facing south toward the battlefield, was originally for a statue of American General Benedict Arnold.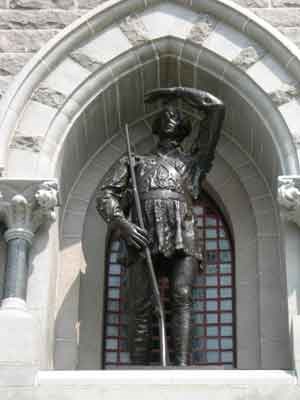 Facing west is the bronze statue of American Colonel Daniel Morgan, whose riflemen and light infantry troops were positioned west of here to prevent the British from escaping in that direction.
Last updated: February 26, 2015