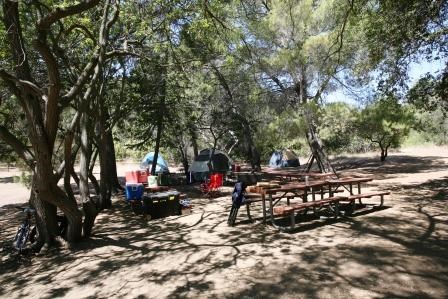 The Santa Monica Mountains National Recreation Area uses a new online reservation system and fee structure for its group campground .The Circle X Ranch Campground accommodates groups of 10 to 75 people and is located in Malibu.
Campground reservations will only be taken through www.recreation.gov, www.reserveamerica.com, or by calling 1-877-444-6777 from 8:00 am to 6:00 p.m.
The reservation system incorporates a new fee structure, which replaces the previous rate of $2 per person. The new tiered system charges a flat rate of $35 per night for 10-35 people, $75 for 36-50 people and $125 for 51-75 people.