Backbone Trail Safety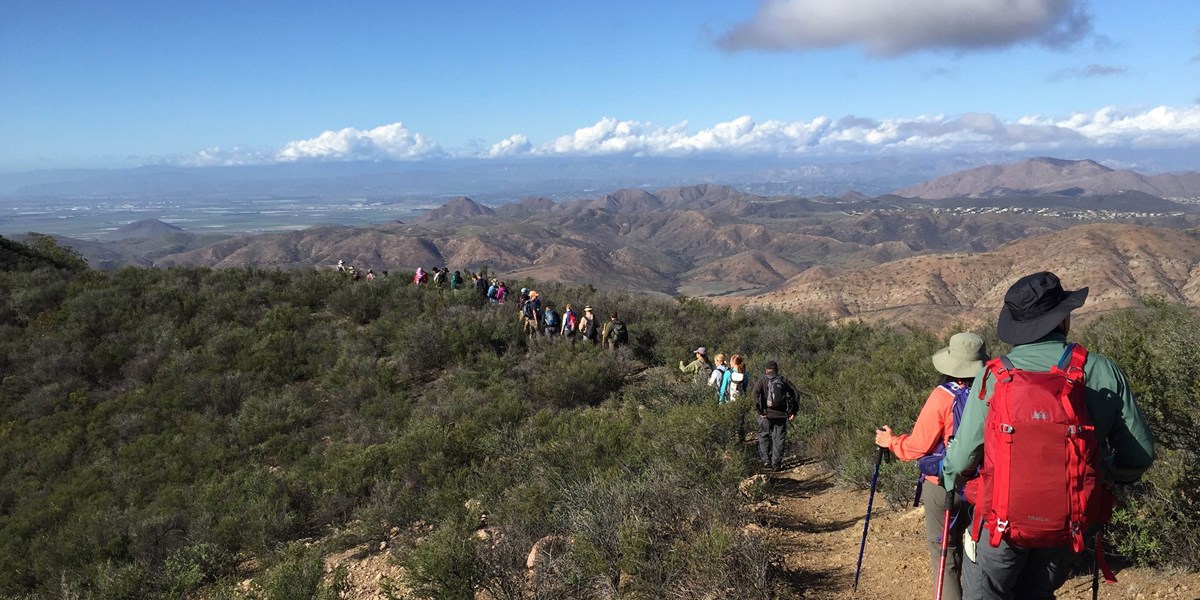 You are responsible for your own safety on the trail. Always check the weather forecast for the days you will be hiking. Some sections of the BBT are very remote and you should be cautious about hiking in unfavorable conditions.
If fire alerts for hot, dry, and windy conditions are forecast, some backcountry areas may be closed. It is not safe to hike in the mountains when a red flag fire warning has been declared. Even if you can easily hike out to a road, wild fires can quickly cut off both trails and access roads.
If heavy rain is forecast, hillside slopes and trails can become unstable and dry stream beds can become swift moving streams.
Avoid hiking after a moderate to heavy rain event due to muddy conditions and to prevent damage to the trail.
Signage on the trail is not good. Hike with someone who knows the trail, or hike with a GPS unit and download the GPS co-ordinates from the BBT website. Even with a GPS unit, consider carrying a map as a back-up.
Know what poison oak looks like, so you can try to avoid it.
Wear layered clothing and well broken in hiking shoes.
Hike with someone or let a friend know where you will be hiking.
Take a first aid kit, sufficient food and water. There is no water on the trail except at a few trailheads. There are no reliable creeks to filter water.
Take a cell phone, but remember that cell phone coverage in the mountains may be spotty at best.
Last updated: August 17, 2016