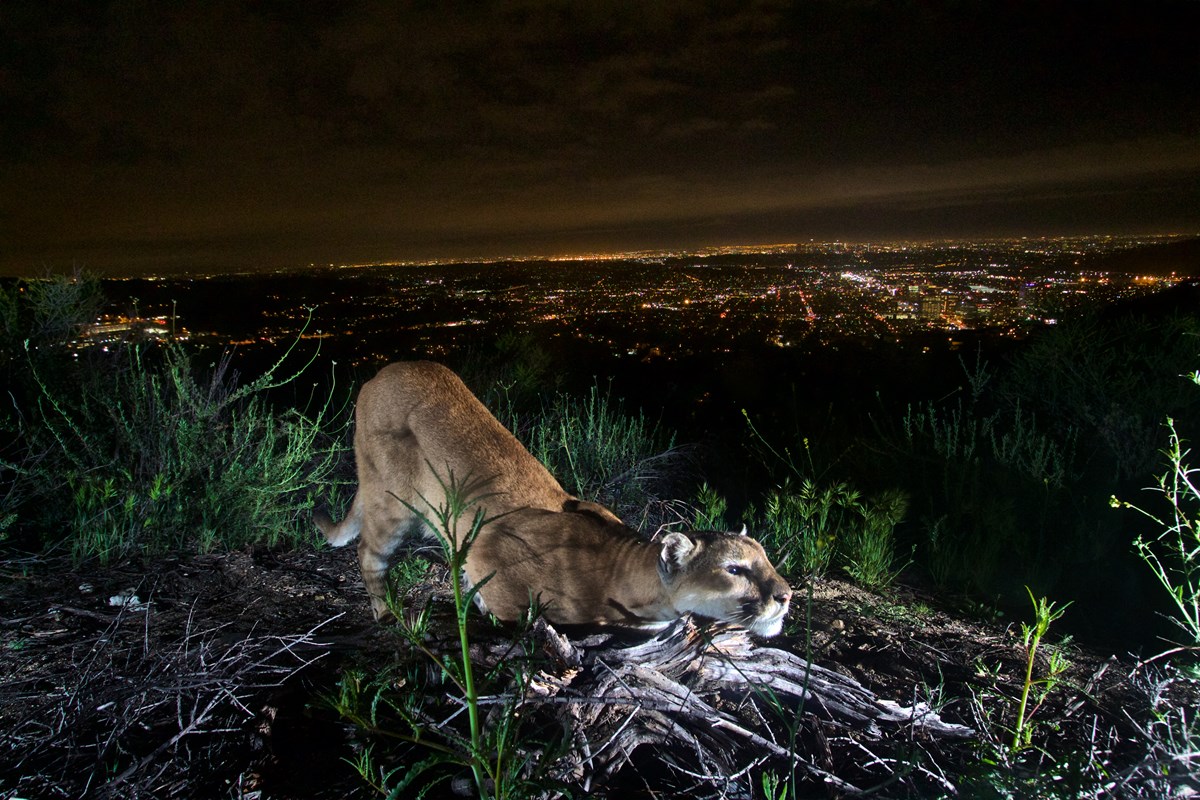 Since 2002, the National Park Service has studied over 50 mountain lions in and around Santa Monica Mountains National Recreation Area. Each one has their own unique story that has helped our researchers understand how these large carnivores survive in an increasingly fragmented and urbanized environment by evaluating their distribution, movement patterns, behavior, and survivorship.
Get an overview of our mountain lion research, as well as links to photos and maps, on the main study page.

Each Puma Profile is listed, below. Start with P-1 to learn more.
P-1
P-2
P-3
P-4
P-5
P-6
P-7
P-8
P-9
P-10
P-11
P-12
P-13
P-14
P-15
P-16
P-17
P-18
P-19
P-20
P-21
P-22
P-23
P-24
P-25
P-26
P-27
P-28
P-29
P-30
P-31
P-32
P-33
P-34
P-35
P-36 and P-37
P-38
P-39
P-40
P-41
P-42
P-43
P-44
P-45
P-46
P-47
P-48
P-49
P-50
P-51 and P-52
P-53
P-54
P-55
P-56
P-57 and P-58
P-59 and P-60
P-61
P-62
P-63
P-64
P-65
P-66 to P-69
P-70 to P-73
P-74