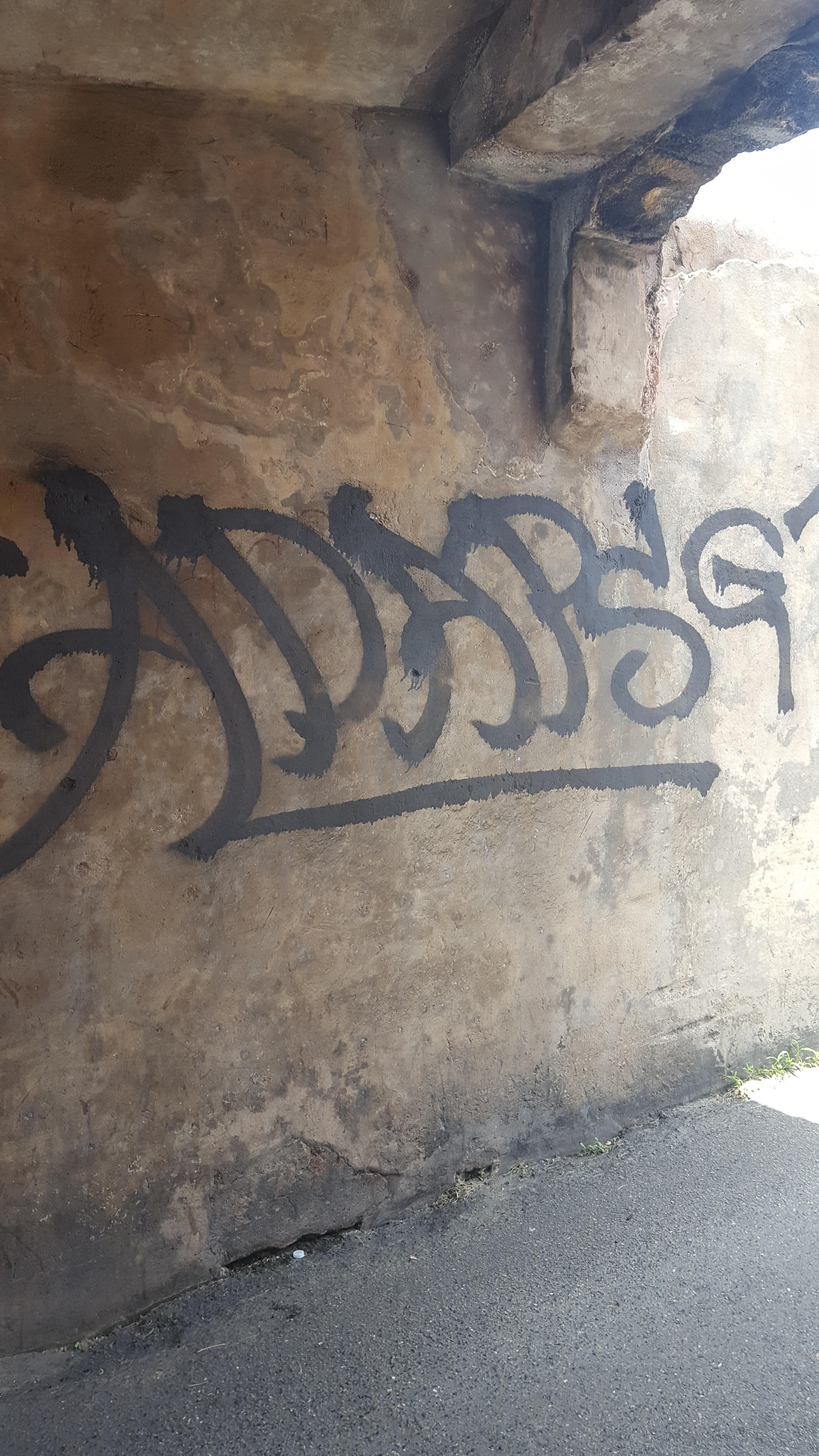 News Release Date:
June 13, 2017
Contact: Randy Lavasseur, 787-729-6777 ext 223
Contact: saju_superintendent@nps.gov
The National Park Service regrets to inform the public that a piece of Puerto Rico's history was vandalized by graffiti. The vandalism is located at the San José Gate, between Santo Domingo and Santa Rosa bastions in the city's north wall, giving access to Santa Magdalena de Pazzi Cemetery which started operations in 1814.  
The National Park Service is fortunate to have the very best in historic masonry restoration but we are advised that this removal and repair will be sensitive and problematic. Every member of this service is dedicated to preserving and protecting this cultural heritage for future generations to experience. We are saddened and sickened by this assault on Puerto Rico's history, for these reasons have opened a federal investigation under the Archaeological Resource Protection Act (ARPA) and we will spare no expense in apprehending and prosecuting the person or persons responsible.
If you have any information about this crime please contact 787.729.6777 Ext 222 or via email at 
e-mail us
. You don't have to tell us who you are but please help us protect your history by telling us what you know.