Basic Information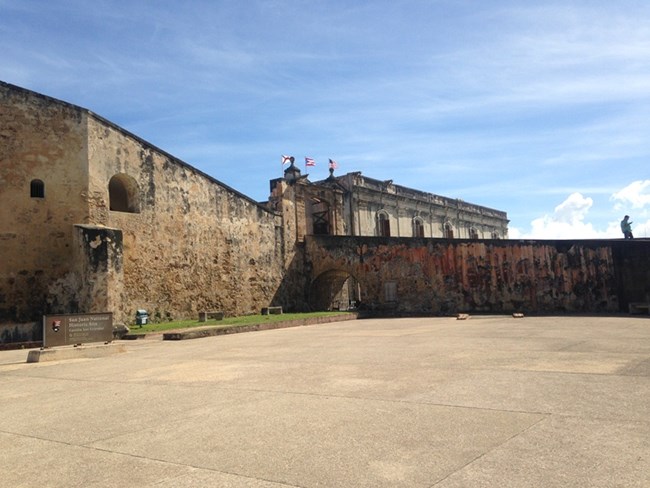 Welcome to San Juan National Historic Site!
San Juan National Historic Site is one of the over 400 parks of the National Park Service. It includes Castillo San Felipe del Morro, Castillo San Cristóbal, most of the city walls, the San Juan Gate and Fort San Juan de la Cruz just across the entrance to the bay. Our mission is to preserve natural and cultural treasures, like this one, for the enjoyment of this and future generations.
Puerto Rico is the easternmost of the Greater Antilles in the Caribbean and is the first major island with fresh water, food, shelter, and supplies like wood that sailors could reach coming from Europe by sea. But something else made Puerto Rico even more important to Spain. Shortly after the Spaniards settled here, they discovered that the bigger territories in Mexico, Central and South America were full of treasures like gold, silver and gems. Spain wanted those riches. The military fortifications in San Juan established Puerto Rico as the "front door" to the expansive Spanish colonies in the New World.
During the 16th century, Spain quickly became a major world power largely because of the strategically located island of Puerto Rico.That's why Spain spent over 250 years fortifying this prized location. It's no wonder why Spain vigorously protected and kept Puerto Rico under its control for nearly 400 years!
Last updated: January 28, 2021