Hiking Trails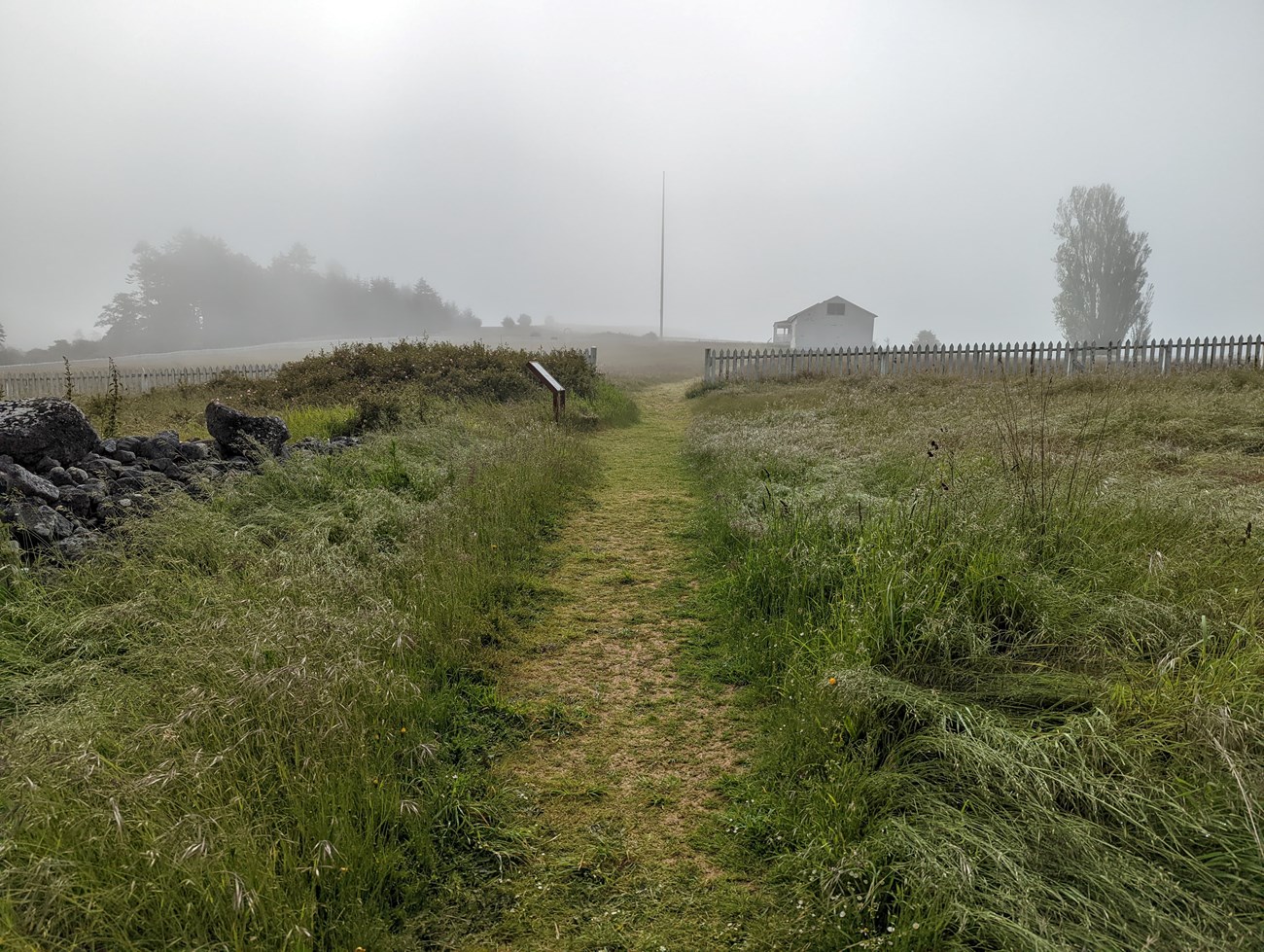 San Juan Island National Historical Park has hiking opportunities for visitors of all ages and abilities. There are nearly 20 miles of trails that originate in and traverse the park! We are pet friendly and welcome on-leash dogs throughout our park.
Looking for stunning views? Take the relatively easy climb to the top of Mount Finlayson at American Camp, or the far steeper trail to the top of Young Hill at English Camp.
Want to see bald eagles, foxes, endangered island marble butterflies and stunning wildflowers? Hike the South Beach Trail at American Camp.
Interested in ocean views and wildlife? Take the Coastal Bluffs Trail at American Camp and experience peace and quiet within view of the Salish Sea. This trail is also often cooler than other areas, so on hot summer days it is a refreshing change of pace.
We also offer interpretive trails! There are history walks at American Camp and English Camp, and a nature trail at Jakle's Lagoon.
If you're looking for an easy hike that gets you into deep woods, check out the Frazier Homestead section of the Old Military Road Trail at American Camp. From here you can walk to the place where Lyman Cutlar killed a Hudson's Bay Company pig and started the Pig War. Another option is the Westcott Bay Trail or Bell Point Loop at English Camp. Once in the woods, keep your eyes peeled for owls and flying squirrels!
For extensive information about all of the hiking opportunities on San Juan Island, both in and out of the park, check out the San Juan Trail Committee's website. They also offer hiking maps of our American Camp and English Camp units. Paper maps are available at our visitor center desks, just ask our staff!
Enjoy your hike!


Last updated: July 7, 2022