Animals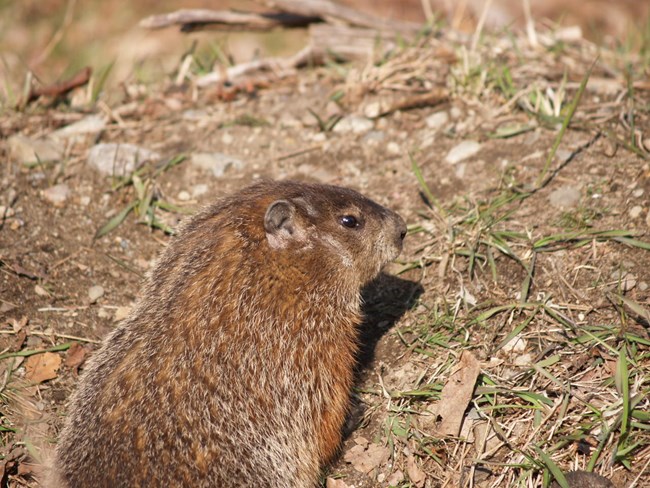 Numerous species of amphibians, birds, fish, mammals, and reptiles rely on the Saugus River, the surrounding wetlands and the riparian woodlands within Saugus Iron Works National Historic Site as an important refuge to thrive and reproduce. Some animals are seen for brief periods, while others make the historic site their home throughout the year.
During the spring, the red-winged blackbirds and mallards prepare their nests within the tall wetland grasses, while the barn swallows return to the Iron Works to begin raising a new generation. In early summer, the snapping turtles lay their eggs, while the muskrats playfully swim in the cool waters of the Saugus River. Great blue herons and black-crowned night herons perch atop the maples and hickories along the winding river in search of the elusive alewife as the Atlantic Ocean tide slowly moves upstream, inundating the wetlands.
As the summer disappears for the year, spotted sandpipers can be seen hopping about the river mudflats while the barn swallows teach their young how to fly before their long journey south to warmer climates.
Each animal, as well as many others whose stories have yet to be told, is an important part of the complex ecosystem within Saugus Iron Works.


Last updated: February 26, 2015