Education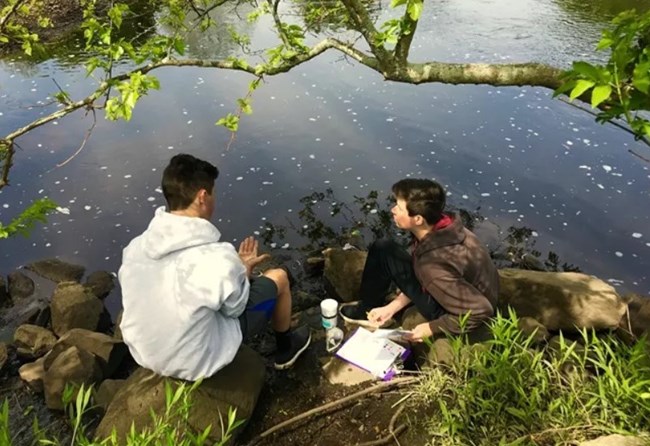 Test the Waters: Environmental Education on the Saugus River
Summer 2023 Ranger-led Education Programs
July 9 - August 26
Wednesday-Friday
10:30 am & 12:30 pm
Fall 2023 Ranger-led Field Trips (grades 6-12)
September 10 - October 21
Wednesday-Friday
10:30 am & 12:30 pm
Follow links below to schedule a program or connect with us for other inquiries.
Grades 6-8
Middle school students collect water quality data and participate in a citizen science initiative during this hands-on field trip.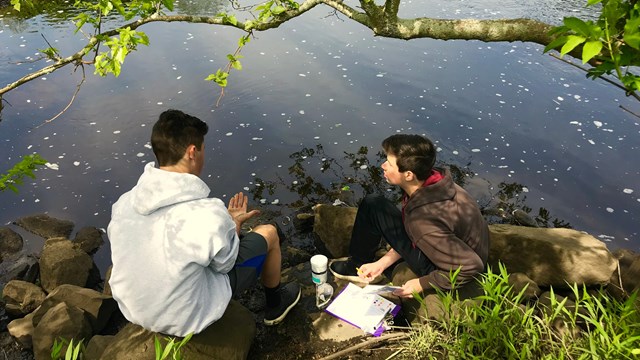 Grades 9-12
High school students participate in hands-on research by collecting water quality data from the Saugus River.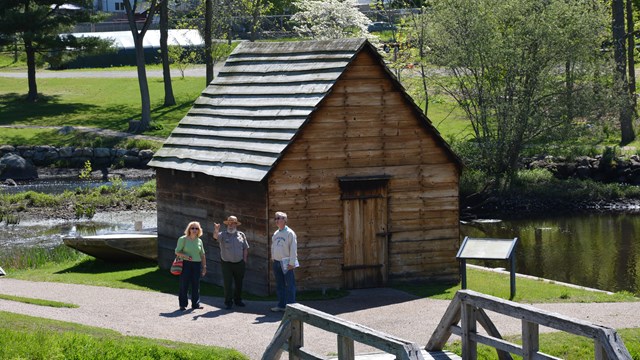 Self-Guided Activities
Take a self-guided tour on the NPS App. Find open hours for the museum, visitor center, and iron works structures. Explore more education pr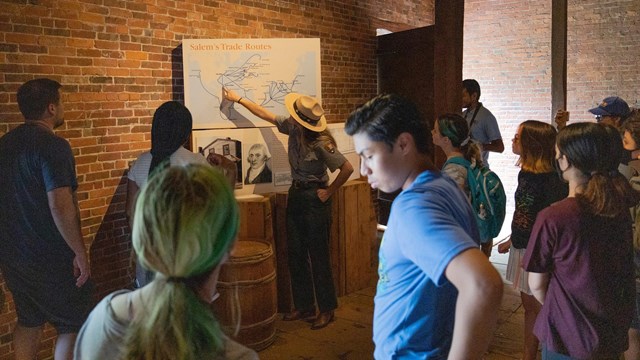 Salem Maritime Education Programs
Explore more education programming at Salem Maritime National Historic Site.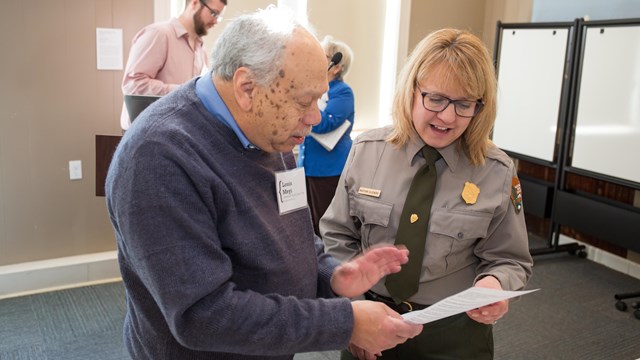 Teacher Professional Development
Learn about the annual "Park for Every Classroom" teacher workshop at Saugus Iron Works and Salem Maritime.
Last updated: August 7, 2023