Plan Your Visit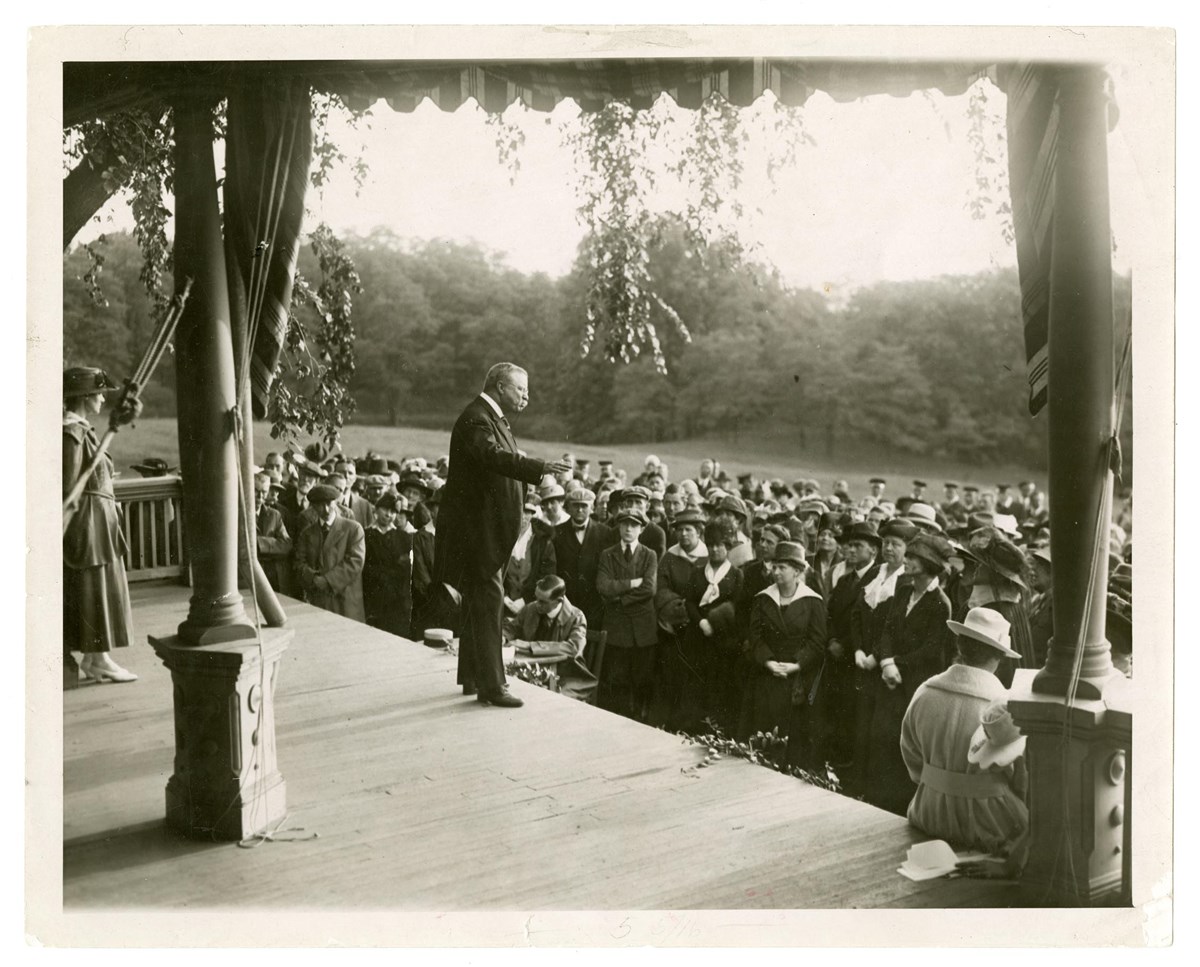 Pay a visit to Theodore Roosevelt's 'Summer White House'
Stand on the porch where T.R. gave speeches!
Explore the Roosevelt family home!
Sagamore Hill was the private residence of Theodore Roosevelt for over 30 years. The home and its contents have been preserved to ensure that the legacy of the Theodore Roosevelt exists to inspire future generations.
The Theodore Roosevelt Home is only accessible by guided tours. There are different ways to
obtain tour tickets
.
Visitors should stop in at the Old Orchard Museum & Visitor Center upon arrival to purchase tour tickets, check in reservations, view park movies and see exhibits.
With over eighty acres of grounds, Sagamore Hill, has trails that will take you through pasture, woodland, and waterfront that is a naturalist's delight!

This section will assist you in planning your visit with basic information, directions and transportation, things to do, an event calendar, and more!
The local hamlet of Oyster Bay hosts several sites of significance from the colonial era to the present.
For further inquiries contact the park.


Last updated: January 27, 2019