Things To Do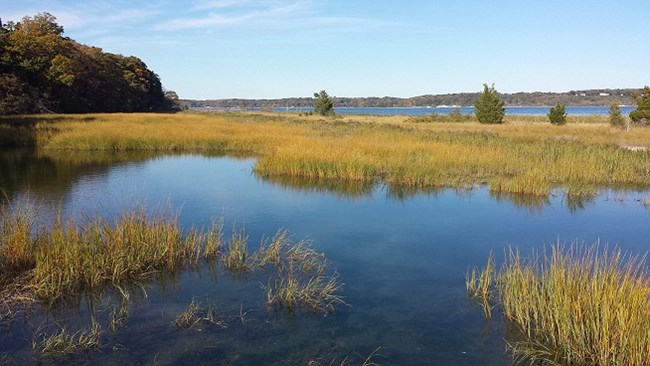 Sagamore Hill is a destination for tens of thousands of visitors each year. People are drawn to the site for its history and scenic beauty.
Its eighty three acres of forested areas, meadows, salt marsh and beach are home to birds, small mammals, turtles, frogs and insects. Paths and a nature trail provide a wonderful place to walk with your family or a pet.
Visitors are encouraged to tour Theodore Roosevelt's home. You must obtain tickets for a guided tour of the home. Sagamore Hill also hosts several special events and programs throughout the year.
A picnic area is available for visitors to enjoy an outdoor meal. Food, other than small snacks and beverages, is not available on site, so plan on bringing your own lunch. There are also many restaurants available in the nearby towns of Oyster Bay (a ten minute drive) East Norwich (fifteen minutes), Cold Spring Harbor (twenty minutes) and Huntington (twenty-five minutes).


Last updated: October 15, 2022