Basic Information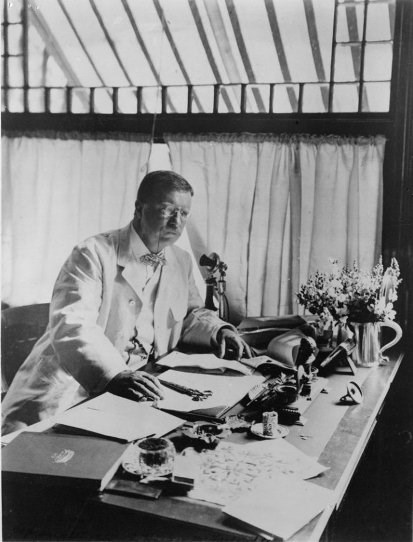 Advanced reservations to tour Theodore Roosevelt's home can be booked through Recreation.gov or call (877) 444-6777.

Please note: Tickets obtained from the Visitor Center are for the same day and limited in number. These tickets generally sell out between 10:00AM and noon. The Visitor Center and tours are open on Wednesday through Sunday and same-day ticket sales begin at 9:00AM. Enjoy your visit!
National Park Pass holders: Federal Interagency "America the Beautiful" Passes will waive the cost of a house tour ticket. Please present your pass when requesting your ticket. The Interagency Pass itself does not serve as a house tour ticket. It is necessary to obtain a tour ticket in order to be admitted to the Theodore Roosevelt Home.
Visitors touring the Theodore Roosevelt Home are advised that photography, food, liquids, and strollers are not allowed in the home. Strollers can be stored outside of the home during your tour. Please refrain from bringing large bags into the Theodore Roosevelt Home. Bags, backpacks, suitcases, briefcases, etc., may not be permitted into the home at the discretion of park staff. Please plan accordingly.
Sagamore Hill National Historic Site offers a wide variety of activities for all ages. Visitors are encouraged to go to the Visitor Center for a brief orientation to the park. The Theodore Roosevelt Museum at Old Orchard features films and exhibits about Theodore Roosevelt. The grounds are open daily from dawn to dusk. Please use the navigation bar at the top of the page to explore options that will help to plan your visit.
Last updated: January 27, 2019