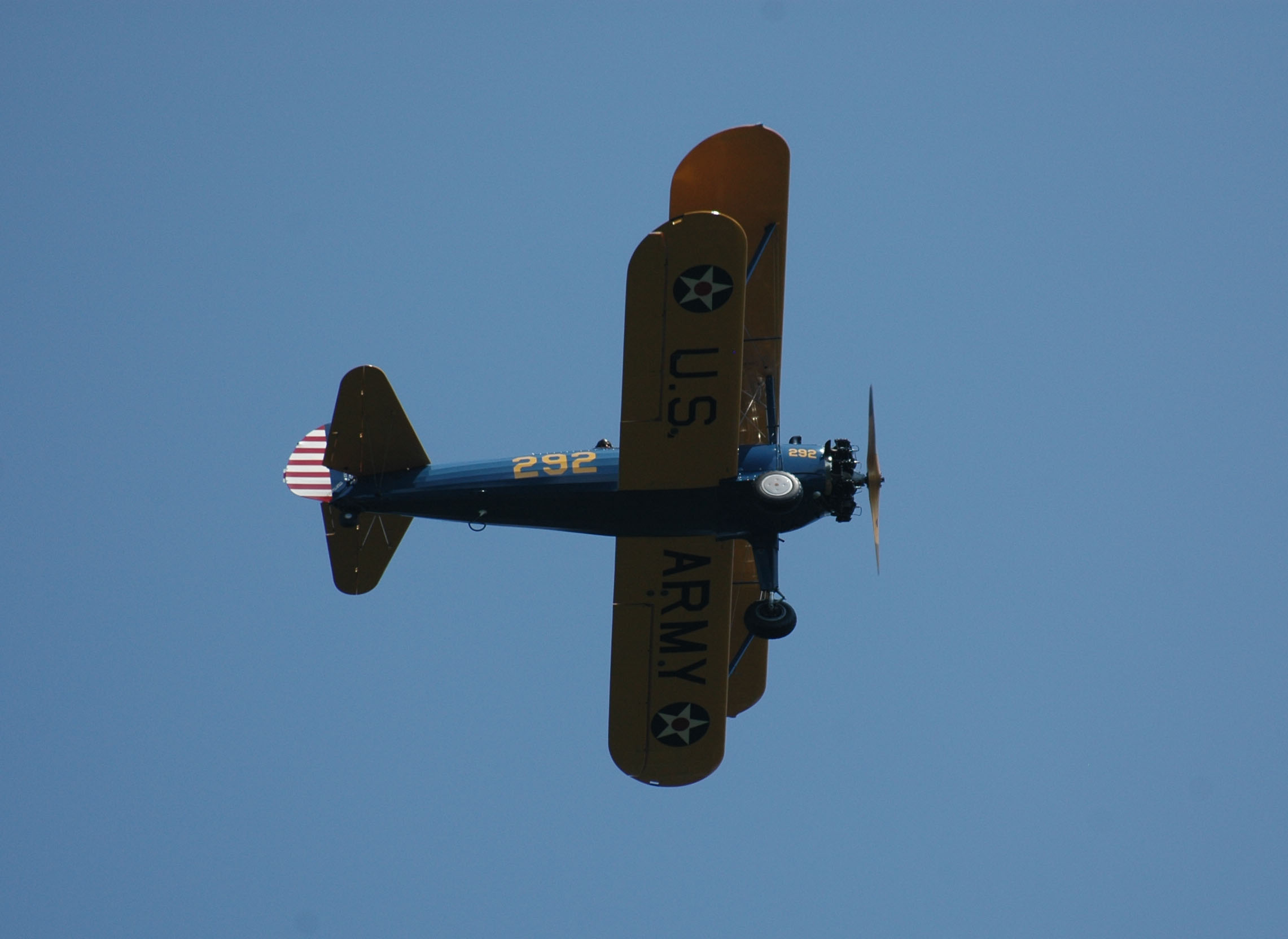 News Release Date:
July 16, 2018
Contact: Joshua Reyes, 516-922-4788
To commemorate the 100th anniversary of Quentin Roosevelt's death in the First World War, Sagamore Hill National Historic Site hosted an event on Saturday, July 14th, that included a flight of historic biplanes over the Roosevelt home. The program began with a performance by
Calliope Brass
who played musical numbers of the World War I era to a crowd gathered in the shade around the historic home. After a speech by Superintendent Kelly Fuhrmann that recalled the last correspondence of Quentin to his family,

five historic biplanes flew in formation over the Roosevelt home to the delight of the crowd. On a second pass, one of the planes had broken away to form the "Missing Man" formation, signifying the loss of Lieutenant Roosevelt. The planes were piloted by aviators of the
Bayport Aerodrome Society
. The event was also attended by reenactors of World War I-era soldiers, dressed in "Doughboy" uniforms and members of the American Legion, Quentin Roosevelt Post No. 4, which is the oldest active post in New York State.
During the month of July, Sagamore Hill has hosted several programs and talks remembering Quentin Roosevelt and relating to World War I, including a temporary museum exhibit at Sagamore Hill's Old Orchard Museum that features a video and rarely seen pieces from Quentin's service and the Roosevelts' mourning the loss of their son and brother.
Quentin Roosevelt was the youngest of Theodore and Edith Roosevelt's children and grew up in the White House before the American public.
He was a bright, cunningly mischievous boy who organized the playful White House Gang and in his early adulthood would prove to be an excellent writer who was also interested in mechanics and airplanes. Quentin and his three brothers served in the First World War, following the example of their father, the Colonel of the Rough Riders in the Spanish American War. This year marks the centennial of Quentin's death during The Great War. He was a pilot in the early days of aviation that fell behind German lines while fighting in France. Quentin was only 20 years old and was perhaps the most famous American to be killed in the war.