What To Know Before You Visit
Before visiting, ensure you have all information necessary to plan accordingly and to be prepared for your journey to Saguaro National Park!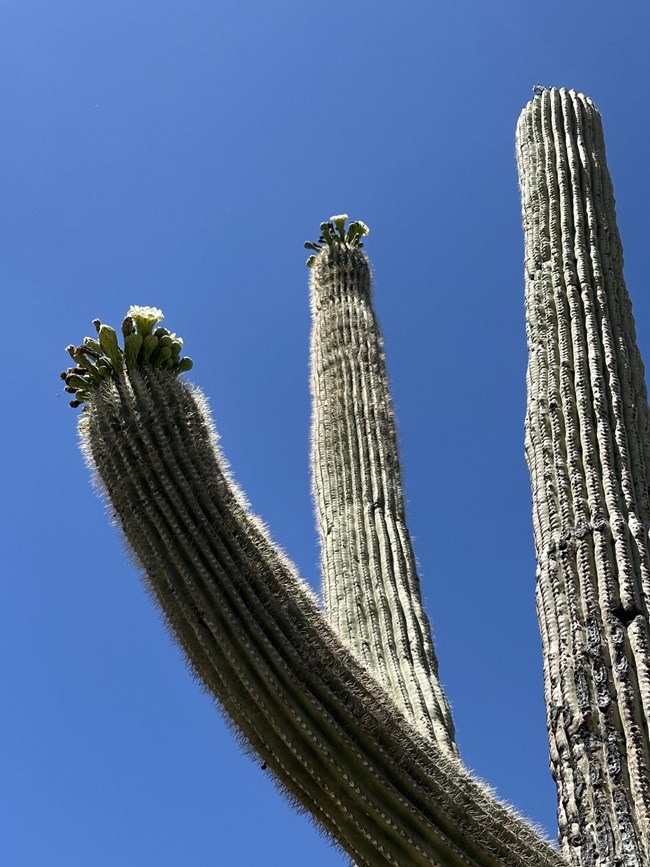 Fees
The type of pass required is determined by the method that you arrive at Saguaro National Park: $25 per vehicle, $20 per motorcycle, or $15 per person/bicycle. For more information including what passes are accepted and sold at the Rincon Mountain District (East) entrance station and the Tucson Mountain District (West) visitor center, check out all of our fees and passes.
Food & Water
In effort to support the Reduce, Reuse, Refill project, there are no concession stands, snack/soda machines or restaurants at either park. Water fountains are found at both visitor centers and only there. The bookstore at each visitor center sells plastic refillable water bottles.
Camping/Lodging
There is no car or RV camping within Saguaro National Park. There are hike-in campsites available only at Saguaro National Park's East District (Rincon Mountain District). All campsites are backcountry wilderness sites, meaning you must hike in all supplies. There are no showers or any form of running water. Learn about camping in the park.
Wifi
Public wifi is available at the Rincon Mountain Visitor Center (east district) and Red Hills Visitor Center (west district), but not throughout the park. In both districts, cell service will be spotty! Please expect reception to fluctuate depending on your location, and plan accordingly. Try to make all necessary communication arrangements before leaving Tucson city limits, including any transportantion services if you are not using your own vehicle.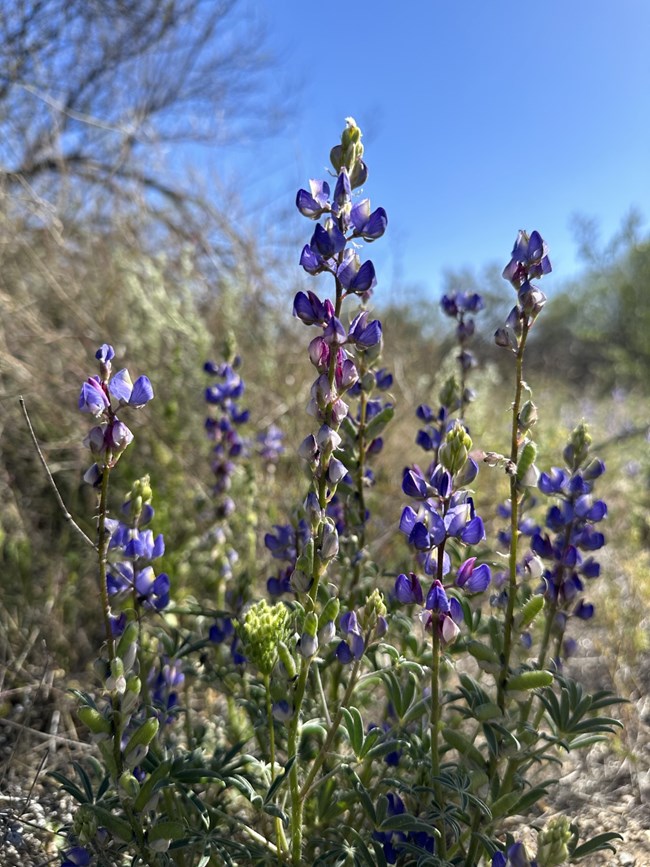 Visitor Centers
Both districts of Saguaro National Park have their own visitor center that provides restrooms, water fountains, maps, hiking trails, a driving loop, programs, and staff to assit you. There are no hiking trails starting from either visitor center. Learn more about visitor center locations and operating hours.
Programs and Guided Hikes
Both districts offer several programs including indoor presentations, patio talks, short guided walks, and guided hikes varying in length and topic. Despite similar titles, programs are not the same as the ones offered at the opposite district. To find what programs are being offered during your visit, please visit our calendar.
Driving
The driving loops are accessible for all vehicles with the rare exception of certain larger and oversized vehicles or those pulling trailers. For specific sizing limitation information, call a visitor center or check out info on getting around.
Hiking
There are over 150 miles of designated trails. There is no off-trail hiking unless in areas above 4,500' elevation. If interested in off-trail hiking in the higher elevation areas, a topographic map is highly recommended and is sold in both visitor centers. Get hiking reccommendations, and stay informed on hiking regulations and hiking safety information.
Bicycling
Bicycling is allowed on designated trails/roads at both districts. For specific trail information and bicycling regulations please visit our page on bicycling in Saguaro.
Preserve and Protect
All resources (living and non-living) are protected in the National Park. Picking/taking of any resource is prohibited. Examples include but are not limited to: the taking of rocks, flowers, spines, fauna, flora and historic items that may be percieved as "trash." In addition, damage to any resource is also prohibited. This includes but is not limited to engraving, writing, cutting or digging into cactus or any other plant, building, sign or stones. Check out our rules and regulations.
Last updated: June 20, 2023