Science & Research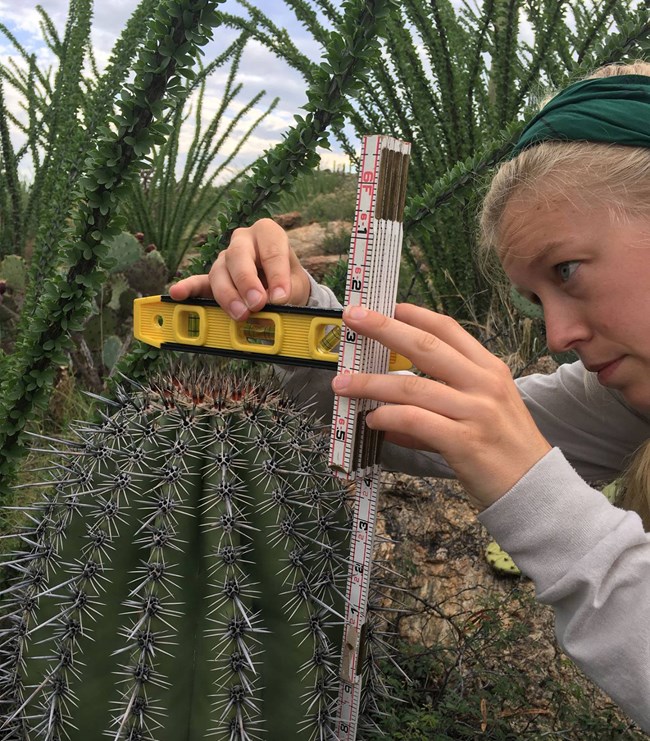 Scientific research is key to protecting the natural and cultural wonders of our national parks. To make sound decisions, park managers need accurate information about the resources in their care. They also need to know how park ecosystems change over time, and what amount of change is normal.
Saguaro National Park is unique among national parks in that science was part of its original establishment proclamation. In 1928, University of Arizona president Homer L. Shantz, a plant scientist, looked at the desert east of Tucson and envisioned a vast outdoor laboratory, ranging from the cactus-studded desert to the pine-wreathed mountains, kept relatively free from human disturbance and studied by generations of student scientists. Buoyed by the support of local business boosters, Saguaro National Monument was created in 1933.
Today, science is an essential part of our mission and mandate. For more than 80 years, park scientists have collaborated with University of Arizona researchers to study saguaros, wildlife, and other Sonoran Desert resources. These studies have provided a wealth of knowledge that has helped guide conservation strategies to protect the park's resources for future generations. NPS and university scientists continue to monitor saguaros on research plots that were established as early as 1941, in some of the longest-running monitoring programs in any national park.
Their work is supported by the Sonoran Desert Network, whose scientists collect long-term data on Saguaro National Park's "vital signs." Like a physician monitoring a patient's heartbeat and blood pressure, they monitor key resources, like climate, water, and vegetation. Then they analyze the results and report them to park managers. Knowing how key resources are changing can provide managers with early warning of potential problems. It can also help them to make better decisions and plan more effectively.
Research at Saguaro is also conducted by other state and federal scientists and independent researchers, and includes work on the park's rich history and cultural resources, as well. You can learn about recent research or generate a park species list below.
Select a Park:
Select a Species Category (optional):
Search results will be displayed here.

Visit NPSpecies for more comprehensive information and advanced search capability. Have a suggestion or comment on this list? Let us know.
Last updated: July 21, 2023