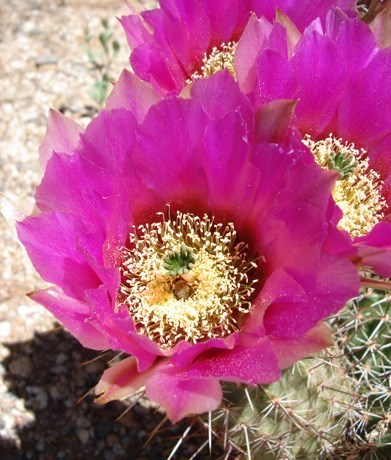 The unusual shapes of Sonoran Desert cacti, bright spring wildflowers, and spectacular Arizona sunsets at Saguaro National Park are a photographer's dream.
To see more images of the park visit our Photo Gallery, then visit the Multimedia Presentations page for a more interactive exploration of Saguaro National Park.
The Webcams page offers a scenic view of the landscape behind our Rincon Mountain Visitor Center. Sometimes you can even catch a glimpse of our routine wildlife visitors, the Javelina.