News Release
Saguaro National Park Seeks Information on Cactus Vandalism Damage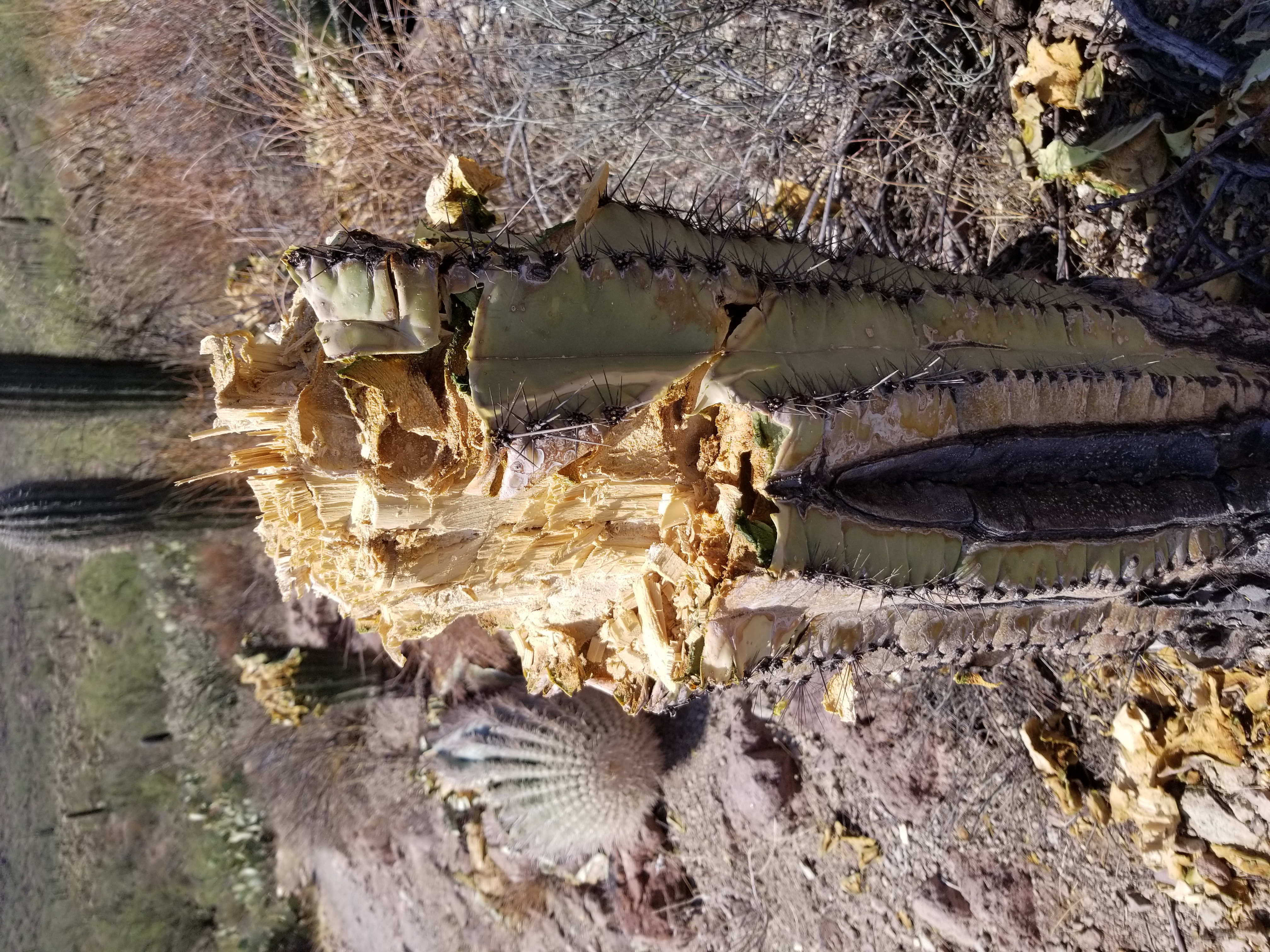 News Release Date:
October 14, 2020
Contact: Andy L Fisher, 520-733-5139
Contact: Jeff Martinelli, 520-733-5116
Tucson, AZ - Saguaro National Park Rangers are asking for the public to provide information about a vandalism incident in the Scenic Drive area of the park's west district. Law Enforcement Rangers received a report that multiple saguaro cacti were cut down along the Scenic Trail. Rangers responded and found eight saguaros ranging in height from 1ft to 10ft tall slashed or cut down. It is believed the damage occurred on or around October 3rd.
"All plants, animals, and resources in the national park are protected," according to Superintendent Leah McGinnis. "Damage to saguaro cacti is especially disheartening because they are the reason for the park's establishment".
"Saguaro cacti grow very slowly and hold special significance to the people who live here. A 10- foot cactus could easily be 100 years old and it was killed in a senseless act of vandalism", added Superintendent McGinnis.
If anyone has visited the Scenic Trail, Passey Loop Trails, or the Scenic Drive Trailhead around October 3rd, and might have information about this incident, the National Park Service asks for your help. Please contact the National Park Service, Investigative Services Branch Tipline 888-653-0009, email nps_isb@nps.gov, or submit a tip online. Even a small detail may help Rangers identify those responsible and find justice for the saguaros.
Here are some ways to report information you may have: 
CALL or TEXT the ISB Tip Line at 888-653-0009
Submit Information ONLINE
here
Submit information via EMAIL by contacting: nps_isb@nps.gov
You don't have to tell us who you are, but please tell us what you know.
Last updated: October 16, 2020