Adopt-an-Area Program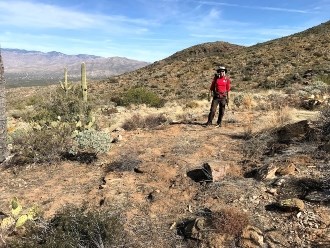 Adopt a part of the park to protect from invasive plants

Adopt-an-Area Program:

Brand New!

Saguaro National Park is now recruiting volunteers who want to adopt a piece of the park as their very own--to cherish and protect its plants and animals from invasive plants, especially buffelgrass.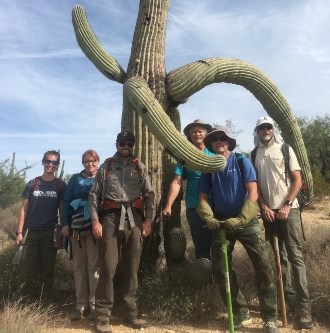 We are seeking motivated individuals who are comfortable using technology, hiking off trail, and don't mind getting their hands dirty.

Training, tool, and gloves provided.

Perks and awards include badges, patches, and invitations to community science events.

Wide variety of areas available for adoption: eastside, westside, flat, steep...You pick it!

Set your own schedule.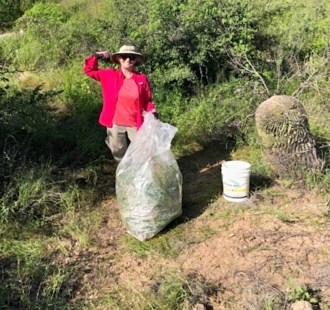 Select from these Field Training Dates:
December, 2021: 9th, 11th, 18th
January, 2022: 8th, 11th, 22nd, 26th
February, 2022: 9th, 12th, 18th, 26th
March, 2022: 9th, 12th, 15th, 26th


Bring along your friends and family, or we can connect you with others to help you. Your group or club can adopt an area.
For more information, contact Perry Grissom at 520-733-5179 or perry_grissom@nps.gov
Last updated: December 1, 2021