How bad are buffelgrass fires?
Saguaro National Park and the University of Arizona performed several buffelgrass test burns in Avra Valley, Arizona. These test burns taught ecologists about buffelgrass fire behavior to help them develop models predicting how buffelgrass would burn in the Park. Some of the observations and results from the fire include:
Peak temperatures reached over 1600⁰ F.

Average temperature was between 1300-1400⁰ F.

Tallest flame height was 25 feet.

Average flame heights were 8.5 to 11 feet.

Rate of fire spread was 1.4-3.0 mph (with wind speeds of 4-9 mph).

Fuel loads (biomass of buffelgrass) varied from 1 to 6 tons per acre.
These experimental burns provided an excellent opportunity for firefighters to experience firsthand how quickly the fire could move and how hot it could burn; hot enough to melt tin, zinc, and aluminum. While the fire did not spread at an alarming rate on the flat ground with light wind, a buffelgrass fire with a strong wind in the mountain foothills would move much faster. This has many firefighters concerned. Outrunning such a fire would not be an option. Watch a video clip of the test burn below.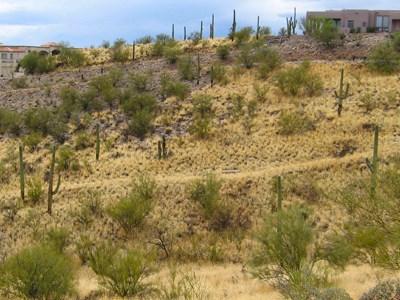 Outside the park, buffelgrass threatens homes, property, and lives. It now grows in urban and suburban areas, roadsides, empty fields, washes, creosote flats, and other natural areas.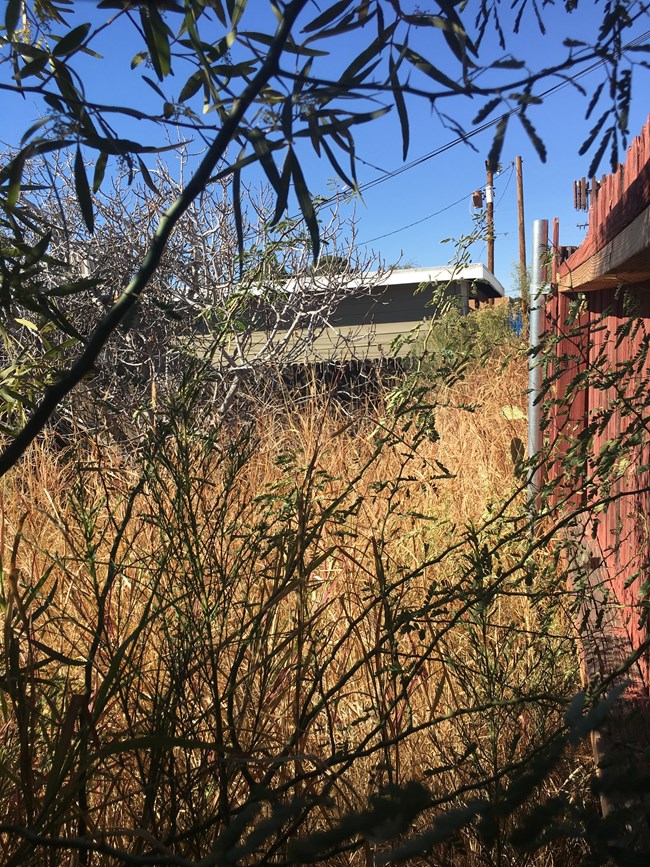 Homes and buildings that are surrounded by buffelgrass or are near dense patches of buffelgrass are at high risk. Fire departments in the Tucson area have been urging resident to removes buffelgrass from around their homes to create a defensible space.
Last updated: June 28, 2019