Junior Ranger Camp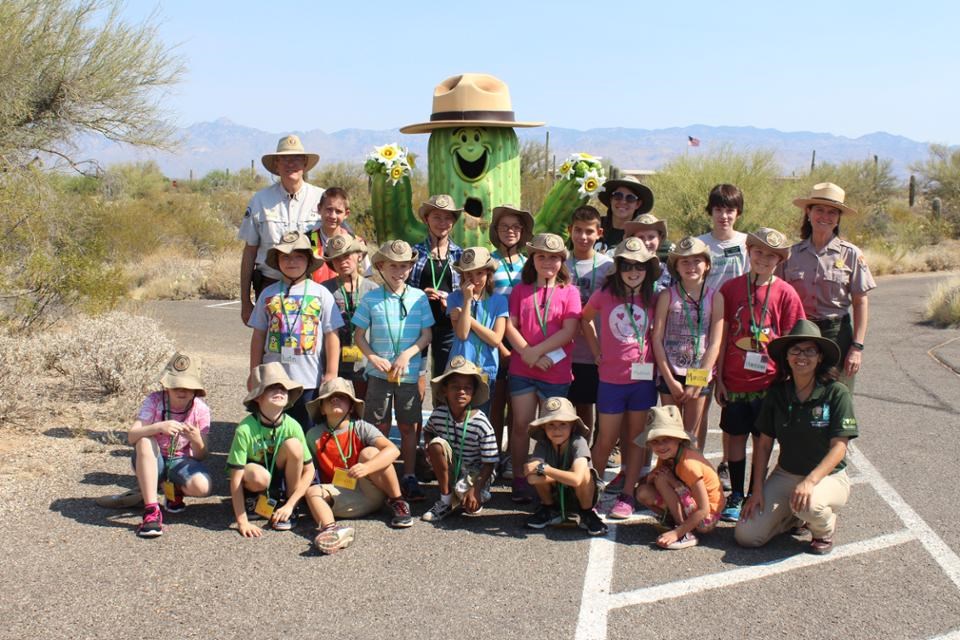 What is Junior Ranger Camp?
Junior Ranger Camp is a 3-day long educational and recreational program for Tucson youth, taking place at Saguaro National Park's Rincon Mountain District (East). We'll hike, learn outdoor skills, meet rangers who do a variety of jobs, create art, and get to know one another surrounded by the beautiful environs of the Sonoran Desert.
Who Can Join?
Participants must be age 6 to 10 years old and reside in Tucson, Arizona or surrounding Pima County. All abilities and experience levels are welcome!
How Much Does It Cost to Participate?
Not a thing, thanks to support from the Friends of Saguaro National Park.
When Is It?
Spring Break -- 2024 dates TBD
9:00 a.m. - 2:00 p.m. each day
Please let us know if you need to pick your child up earlier than 2:00 p.m.
Getting to Camp
Personal transportation
Drop-off at 9:00 a.m., pick-up at 2:00 p.m. each day at the Rincon Visitor Center (3693 S Old Spanish Trail, Tucson AZ 85730).
Park shuttle transportation
Drop-off at 8:15 a.m., pick-up at 2:45 p.m. at Gene C. Reid Park (exact location to follow in confirmation materials).
Last updated: April 17, 2023