Desert Research Learning Center

The Desert Research Learning Center (DRLC) promotes the scientific understanding, protection, and conservation of Sonoran Desert Network parks. The center provides space and support for visiting researchers and interns, hosts hands-on experiential learning for local student groups, and displays examples of sustainable practices and native horticulture.
Located adjacent to Saguaro National Park, the DRLC is an ideal space for connecting people, resources, and science. The main building houses office space and a large meeting room. Additional buildings contain a dry soils lab and provide on-site housing for researchers, interns, and volunteers. Between the buildings are an artificial tinaja and flowing stream, a heritage orchard, native foods garden, and examples of rainwater harvesting techniques. Beyond the grounds lie 40 acres of Sonoran Desert habitat suitable for field trainings, protocol testing, and outdoor education and research. A short nature trail winds through the landscape. Download a plant guide
DRLC services and programming are driven by our partnerships with public land agencies, local schools, non-profits, and the scientific community. Volunteer opportunities are available with the Sonoran Desert Network and nearby Saguaro National Park. Among other functions, DRLC programming:
Delivers information about natural and cultural resources and science to a wide range of audiences,
Provides hands-on nature education and experience for school groups,
Facilitates and hosts presentations about research in parks, and
Supports high school and college-level research projects and internships on natural-resource topics in Sonoran Desert parks.
The Desert Research Learning Center is funded and operated through grants, volunteers, and in-kind services provided by the Sonoran Desert Network and its associated parks. The DRLC is currently not open to visitors, but tours may be arranged by emailing Jessica McGarey or Elise Dillingham.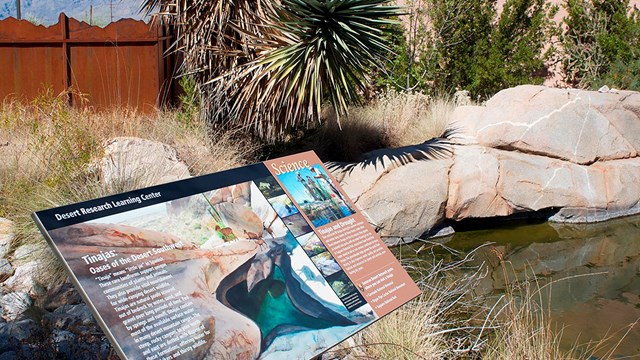 Take a Virtual Tour
Take a self-guided tour of the grounds from your phone or desktop.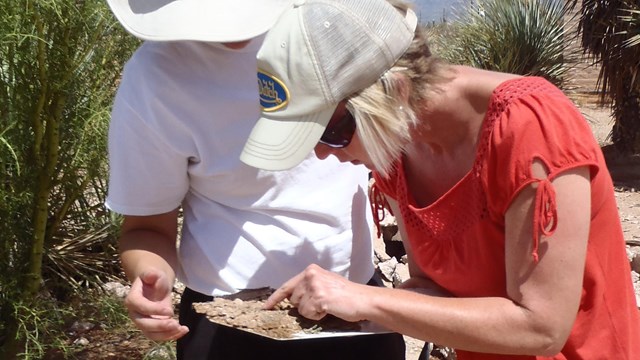 Multimedia
Multimedia produced by the Desert Research Learning Center and Sonoran Desert Network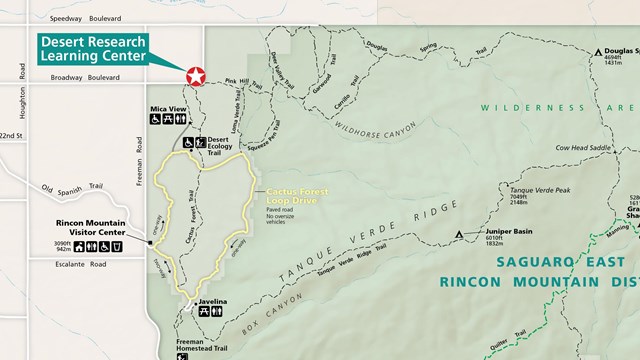 Find Us
Information on how to get here
Visit our keyboard shortcuts docs for details
Duration:

6 minutes, 14 seconds
Across the Sonoran Desert, scientists from the Sonoran Desert Network and Desert Research Learning Center are helping National Park Service managers to conserve wildlife, plants, and adobe architecture. Learn how in this 6-minute video.
Last updated: April 22, 2022