Sculptor-in-Residence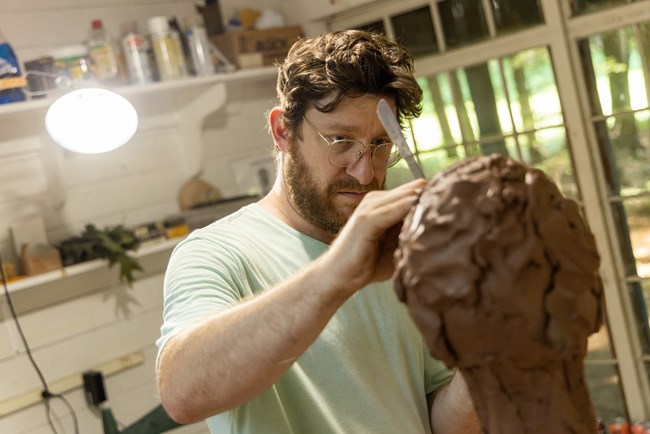 Saint-Gaudens National Historical Park hosts the oldest continual artist residency program in the National Park Service. Begun in 1969 by the Saint-Gaudens Memorial, the presence of a figurative sculptor continues to inform and inspire visitors to this day.

The artist works in the historic Ravine Studio, located at the forest edge overlooking Blow-Me-Up Ravine. Visitors watch the artist work and learn about the process of sculpture. The sculptor-in-residence also conducts a series of sculpture workshops. Classes can include portraiture, depicting the natural world, or more advanced classes in mold-making. The program runs annually from June to October. Visit Becoming a Sculptor-in-Resident to learn more about the application process.

The sculptor-in-residence welcomes visitors into the Ravine Studio throughout the summer season. Visit the calendar to learn more about Open Studio hours.

The park's nonprofit partner, the Saint-Gaudens Memorial, continues to support the Sculptor-in-Residency program.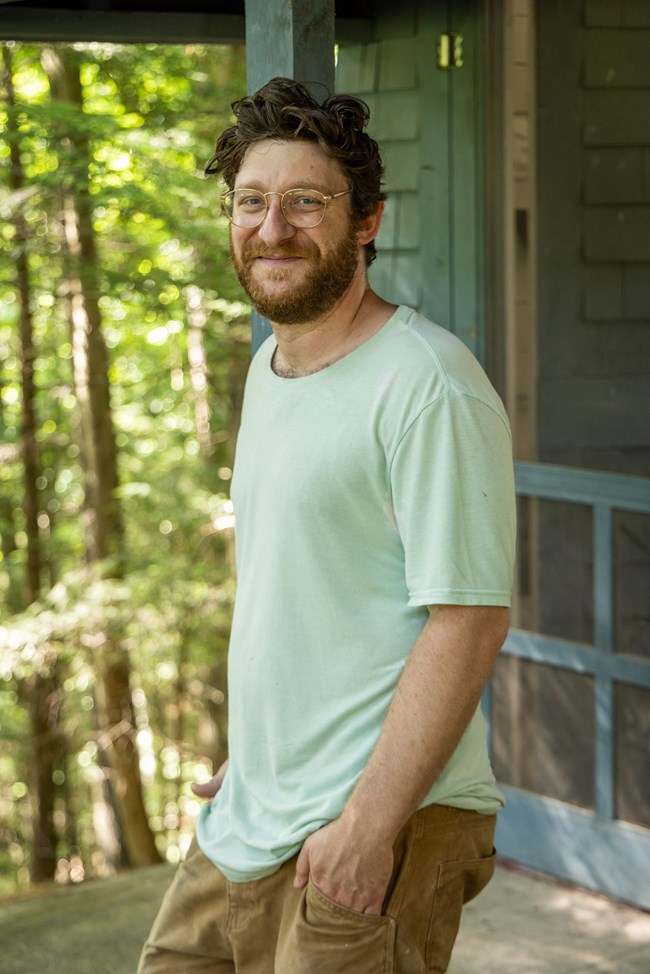 Meet the Sculptor-in-Residence
Sean Hunter Williams returns for his second season as sculptor-in-residence in 2023. He is a second-generation sculptor and stone carver based in Barre, Vermont. In addition to sculpture, he loves performing comedy, singing karaoke, and has a love of languages and cultures. At Saint-Gaudens National Historical Park, he will be pursuing studio work exploring contemporary figurative sculpture.

"This residency is not only a beautiful place to work and educate, but to contextualize my own work in a great tradition of American sculpture. It's literally a dream come true!"
- Sean Hunter Williams, sculptor-in-residence

"Sean carries on the character and traditions of Saint-Gaudens and the Cornish Colony with his exceptional craftsmanship, creativity, and joy for life. He is incredibly down-to-earth, approachable, and skilled at explaining his craft. We encourage park visitors to engage with him at work in the historic Ravine Studio, and for those looking for firsthand experience, to attend one or more of his workshops."
- Rick Kendall, superintendent
Last updated: May 2, 2023