Becoming a Sculptor-in-Residence
Applications for the sculptor-in-residence position beginning in May 2024 will become available in late 2023. Check back here for updates.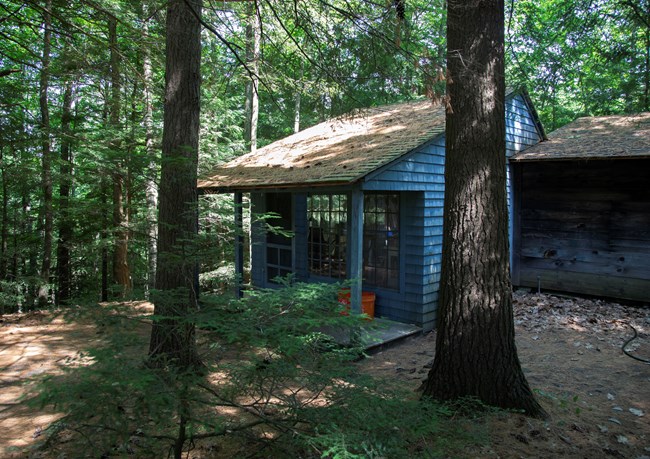 About the Position
The sculptor-in-residence program is open to figurative sculptors who are interested in working in the inspiring setting of Saint-Gaudens home, studios, grounds, and sculpture and sharing their passion and knowledge of the creative process with visitors to the park. The sculptor-in-residence runs an open studio in the historic Ravine Studio, working on their own projects and explaining the sculptural process to visitors to help them better understand and appreciate the sculpture they see at the park and in their own communities.

The position runs from mid-May through late October and includes the following major duties:
Operating an open studio on a consistent schedule during core park visitation days/hours, including weekends.
Providing sculptural process demonstration 4 days a week for the public.
Developing and teaching a series of basic to intermediate level sculpture classes.
Helping to coordinate the park's annual Sculptural Visions festival.
Participating in education programs throughout the season, including conducting hands-on mini sculpture workshops and meeting with school groups.

The sculptor-in-residence is administered by the Saint-Gaudens Memorial in partnership with the National Park Service. For more information, please contact kerstin_burlingame@nps.gov
Last updated: April 3, 2023