Plan Your Visit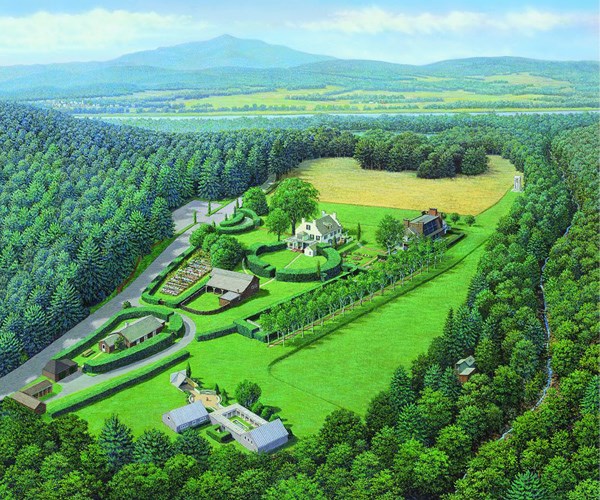 Currently
Park grounds, gardens, outdoor monuments and trails are open. Historic buildings are temporarily closed. We are working to increase access to the park in a phased approach. Due to COVID-19 all park buildings are currently closed, and no in-person programming is scheduled. For more information please visit Recreate Responsibly During COVID-19.

General Information
The park's trails & grounds are open year-round, dawn till dusk for hiking use. The Visitor Center is typically open daily from 9am to 4:30pm, Memorial Day weekend (late May) to Oct 31. Guided tours are offered during this time.

A variety of guided tours of the park are offered daily. Check the daily program schedule at the visitor center for times. Reservations are not needed for the scheduled tours. Please check for any special events that may be happening during the time of your visit, such as the Star Party held in September, or Sculptural Visions on the last Saturday in September.
November through late May, the exhibit buildings are closed, but the grounds remain open during daylight hours. During the winter, the parking lot is kept open, but the grounds are not maintained for public use and pathways may be snow covered and slippery, so please take care.
Most of your questions can be answered by exploring our website, but please feel free to call (603) 675-2175 if you need additional information, or would like to speak to a ranger. Over ten different foreign language translations of the park brochure are available.
Allow at least 90 minutes to visit the site. If possible, take advantage of a guided tour. An orientation film (18 min.), will introduce you to the life and artwork of Augustus Saint-Gaudens. The park, with the exception of "Aspet," may also be toured on your own, as all artwork has interpretive labels.
For teachers wanting to schedule a field trip, or see what educational resources are available, check out the teacher's section.


Last updated: July 9, 2020