History & Culture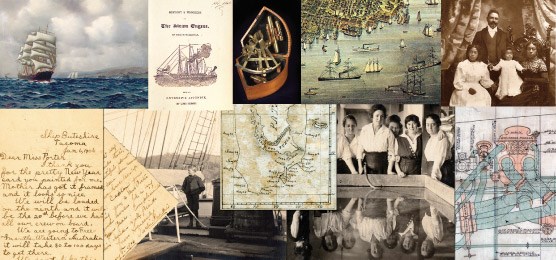 The park is all about History & Culture and you will find essential information here for exploring and discovering the park's stories of Pacific coast maritime history.
People - Biographies and stories of sailors and waterfront characters.
Places - Enjoy guides to the historic Aquatic Park and the San Francisco waterfront.
Stories - Tales of struggle and daring on the high seas, voyages along the byways of the waters and sloughs of San Francisco Bay and Delta, and many more await your discovery.
Collections - Discover the largest National Park Service museum, archives, library and small craft collection. Here you can learn about the park's fleet of historic ships and small craft. Access information about the Maritime Research Center and the museum, archives and library collections.
Preservation - Highlights of the activities of preserving the Park's resources.
Research - Highlights from the results of Park staff research
This Day in Maritime History - Highlights of the connections between SF Maritime NHP Collections and maritime historical events.


Last updated: July 14, 2017