Youth Conservation Corps (YCC)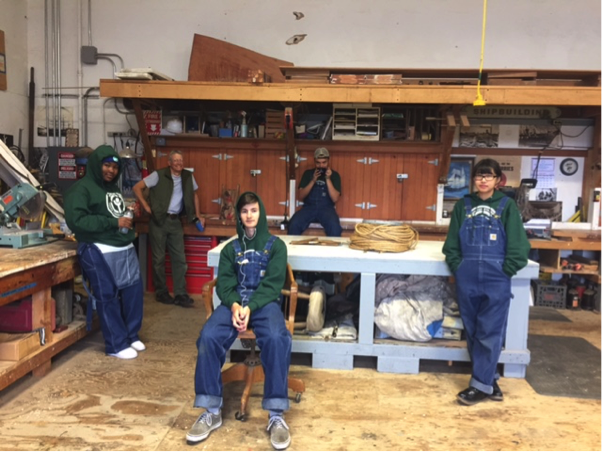 What is the Youth Conservation Corps?

The United States Youth Conservation Corps (YCC) is a summer youth employment program that engages young people in meaningful work experiences on national parks, forests, wildlife refuges, and fish hatcheries while developing an ethic of environmental stewardship and civic responsibility. YCC programs are generally 8 to 10 weeks and members are paid the minimum wage for a 40-hour work week. Most YCC opportunities are non-residential programs which provide paid daytime work activities with members who commute to the Federal unit daily.

Who is eligible?

Youth, 15 through 18 years of age, who are permanent residents of the United States, are eligible for employment without regard to social, economic, racial, or ethnic backgrounds. Youth with physical or other challenges who can effectively participate in most YCC activities are eligible. Youth must have no history of serious criminal or other antisocial behavior that might endanger their safety or that of others; have or be able to obtain a work permit as required under the laws of their State; have a Social Security number or have made application of one.

What would I do?
While the size and workload of crews may differ, all YCC programs seek to instill an appreciation and understanding of community and conservation as it relates to their site. Nowhere is the diverse workload more apparent than here in the Bay Area. If you are on the crew at John Muir National Historic Site, you may help preserve century old historic resources one day, and the next, find yourself knee deep in poison oak removing invasive species from the Park. In Point Reyes you'll likely be on the 150 miles of trails within the National Seashore, fighting the constant threat of the forest to overgrow and erase the paths. If you asked our crew here at San Francisco Maritime National Historical Park (SAFR) to describe their work, you would get a quick and unanimous reply; "Ships."

To Learn More: Contact Michael Gorman, 415.244.4877 michael_gorman@nps.gov

The purpose of the program is to provide local youth, ages 15-18, an opportunity to gain work experience and skills, learn about their local environment and explore careers in environmental science, conservation, parks and recreation. YCC members will assist with a variety of work projects to help restore and protect the natural and cultural heritage at SF Maritime. This experience also includes several educational field trips and on the water experiences.
The work program is eight weeks long, from June 14th – August 6th, 2021. Work hours are 7:30am – 4pm, Monday – Friday, 40 hours per week. YCC members are paid the California State Minimum Wage, $14.00 per hour. Applicants must be able to commit to the entire eight weeks.

How To Apply:
Please download and fill out the 2021 YCC Application and Send all application materials to:
Michael Gorman
San Francisco Maritime Shipwright Shop
Hyde Street Pier, 2905 Hyde Street
San Francisco, CA 94109
Or by email: e-mail us

Current Applications are due by Saturday, April 20, 2021

For more information please visit the NPS Youth Conservation Corp Website at https://www.nps.gov/subjects/youthprograms/ycc.htm and our Blog Post from our 2018 YCC team at https://www.nps.gov/safr/blogs/a-summer-of-service-youth-conservation-corps-at-san-francisco-maritime-national-historical-park.htm
Last updated: April 5, 2021