Pets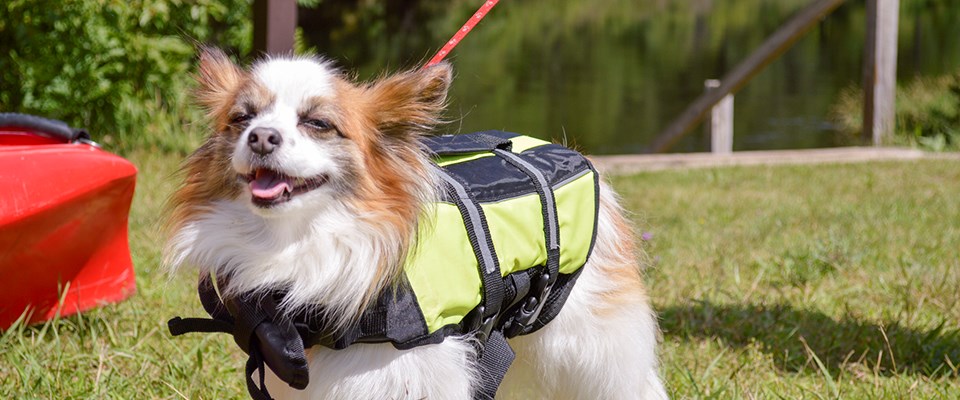 Pets are welcomed at the St. Croix National Scenic Riverway. Please beware of pet rules and policies when visiting the Riverway and at our partner sites including Minnesota State Parks and Wisconsin State Parks.
Please keep these thoughts in mind while visiting:
Pets are allowed in all areas of the park as long as they are on a leash no longer than six feet in length. This leash policy includes while on islands and boat ramps in order to protect them, other visitors, and wildlife.
Service animals that have been individually trained to perform specific task(s) for the benefit of an individual with a disability are allowed in the Visitor Center buildings in St. Croix Falls and Trego.
Please promptly dispose of all pet excrement. Excrement must be gathered up and removed from the park, or buried at least six inches underground and 100 feet from any trail, campsite, building, picnic area, landing, or water source.
A life jacket for your dog is a great idea in case you capsize (do not tie your dog to your boat). Even though most dogs can swin, a life jacket can make it much easier to retrieve your dog in the event of an accident.
Remember to Leave No Trace.
Thank you for complying with these regulations, which are designed to protect pets, their owners, park wildlife, and other park visitors. We hope that you and your pet have a fun and memorable visit to the Riverway!

More information about Pets in Parks


Last updated: July 4, 2021