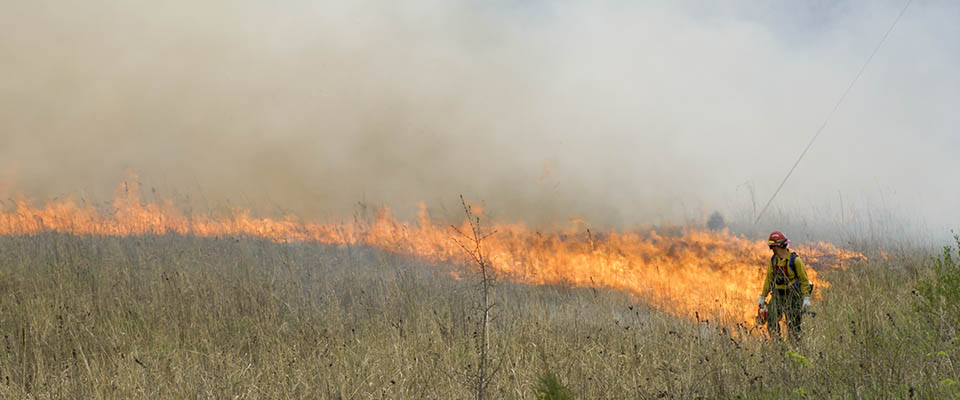 News Release Date:
March 31, 2017
Contact: Julie Galonska, 715-483-2270
ST. CROIX FALLS, Wisconsin: The National Park Service (NPS) has released for public review the 2017 Long-Term Habitat Restoration and Hazard Fuel Reduction Plan Environmental Assessment for the St. Croix National Scenic Riverway. This plan focuses on the use of prescribed fire, mechanical methods, herbicides, and tilling, seeding, and planting for the restoration of fire-adapted habitats and pine plantations.  
The comment period will be open for 30 days beginning March 31.  
This document is an update of the Riverway's 2005 Fire Management Plan/Environmental Assessment. It identifies additional sites where fire-adapted habitats could be restored; identifies and prioritizes the numerous pine plantations in the park that need to be managed and could be restored to more biologically diverse habitats; and analyzes the potential environmental impacts of the proposed actions in compliance with the National Environmental Policy Act.
To view the plan:
Online:
https://www.nps.gov/sacn/learn/management/publicinvolvement.htm
A printed copy of the plan can be viewed at the St. Croix River Visitor Center from 9:00 am to 5:00 pm daily beginning on April 8. Prior to that date, by appointment by calling Scott Weyenberg at (715) 483-2285.  
To comment on the plan:
Online:
NPS PEPC Planning, Environment & Public Comment
Comments can also be mailed to: Acting Superintendent, St. Croix National Scenic Riverway, 401 North Hamilton Street, St. Croix Falls, WI 54024.  
For additional information about the St. Croix National Scenic Riverway, visit:
www.nps.gov/sacn