Public Involvement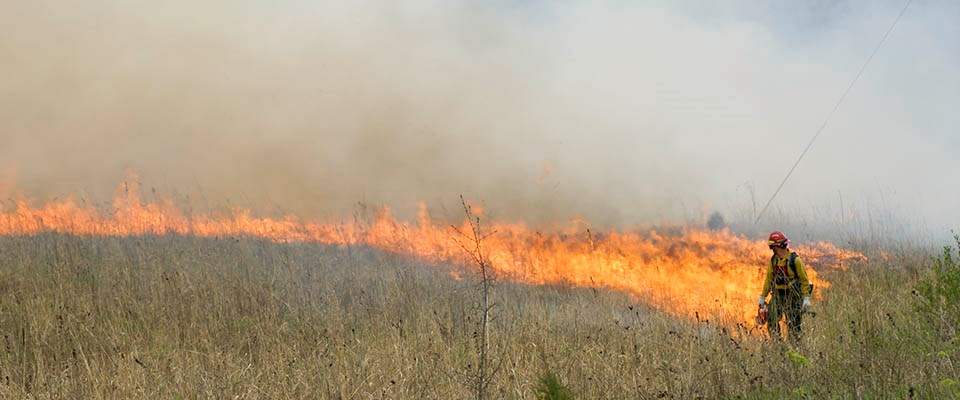 2017 Plan Update Available for Public Comment
The National Park Service (NPS) released a Fire Management Plan (FMP) & Environmental Assessment (2005 EA) for the St. Croix National Scenic Riverway in 2005 and implemented a prescribed fire program that same year. The FMP describes wildfire management strategies, fuels treatment, budgetary parameters, and the fire critique process. In the decision document, the 2005 Finding of No Significant Impact (2005 FONSI), the NPS selected Alternative 4: Integrated Program. Under the Integrated Program, all wildfire and unplanned fires are suppressed as soon as possible. However, prescribed fire and mechanical methods (cutting) are used to restore fire-adapted habitats and to reduce hazard fuel accumulations.

The FMP includes a number of appendices. Appendix E to the FMP is the 2005 Long-term Prescribed Fire & Hazard Fuel Reduction Plan (the 2005 Plan). The 2005 Plan added specificity to the FMP & 2005 EA by identifying and prioritizing sites in the Riverway to be treated over a 10-15 year period using the Integrated Program. An update to the 2005 Plan is needed now to:
Add important sites identified since 2005.
Provide management direction for the next 10-15 year period.
This document updates the 2005 FMP replacing Appendix E. It lays the groundwork for restoring fire-adapted habitats, reducing hazard fuel accumulations, and restoring the Park's pine plantations to more diverse forested habitats. Because controlling invasive plants is part of nearly every effort to restore habitats, this document also contains information from the Great Lakes Invasive Plant Management Plan/Environmental Assessment (Invasive Management Plan) (NPS 2012) on the use of herbicides. It also includes information on tilling, seeding, and planting as these activities are often necessary to increase the biodiversity of sites. Because this document is broader in scope than the 2005 Plan, it has been renamed Appendix E: 2017 Long-term Restoration & Hazard Fuel Reduction Plan.
Contact Information: Scott Weyenberg, 715-483-2285,
email

Review the draft: Appendix E: 2017 Long-term Restoration & Hazard Fuel Reduction Plan Environmental Assessment

Provide comments online or send comments to:
Acting Superintendent
St. Croix National Scenic Riverway
401 N. Hamilton Street
St. Croix Falls, WI 54024

Reference Materials

For reference, the planning documents mentioned in the 2017 draft plan update can be accessed from this list:

2005 Prescribed Burn & Hazardous Fuel Reduction Plan (Appendix E)

2005 Environmental Assessment (EA)

2005 Finding Of No Significant Impact (FONSI)

2005 Fire Management Plan

2012 Invasive Plant Management Plan


Last updated: April 30, 2019