News Release
Public Comments Sought on Environmental Assessment for Proposed Connector Trail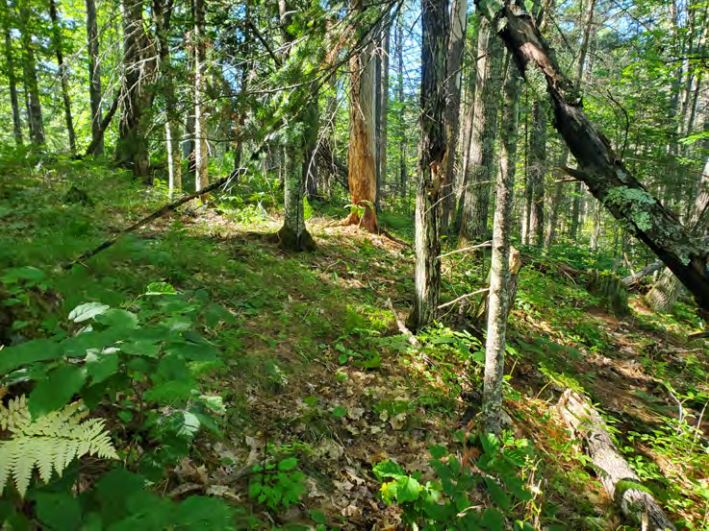 News Release Date:
September 22, 2020
Contact: Julie Galonska, 715-483-2270
ST. CROIX FALLS, Wisconsin: The National Park Service at St. Croix National Scenic Riverway has completed an Environmental Assessment (EA) for a proposed trail connection on National Park Service land in the Town of Cable in Bayfield County, Wisconsin. 
The 0.25-mile natural surface, multi-use trail connection would be built from the end of a segment of the Chequamegon Area Mountain Bike Association's Wild River Trail on an abandoned railroad grade, across National Park Service land, and then connecting to Parker Road. The proposed trail will be open for hiking, trail running, and mountain bike and electronic-assist bike (e-bike) use in the summer, and fat-tire bicycling, snowshoeing, and cross-country skiing in the winter. Pending completion of the NPS Bicycle Rule process, it would be the first trail at the Riverway open to bike use and would also facilitate the use of non-National Park Service trails nearby. 
Public engagement is vital to the success of the planning process for the trail. "The National Park Service values input on the proposed trail and comments will help guide decisions for high quality visitor experiences while protecting Riverway resources," said Julie Galonska, St. Croix National Scenic Riverway superintendent.  
Beginning September 22, the EA will be available and comments can be submitted at
https://parkplanning.nps.gov/cabletrail
.
Comments may also be mailed to Superintendent, St. Croix National Scenic Riverway Cable Trail EA, 401 N. Hamilton Street, St. Croix Falls, WI 54024. The comment period closes at midnight on October 23, 2020.
Before including an address, phone number, email address or other personal identifying information in your comment, be aware that your entire comment—including your personal identifying information—may be made publicly available at any time.    
For more information, please call 715-483-2274. 
www.nps.gov/sacn
The St. Croix National Scenic Riverway, a unit of the National Park System, was established by the Wild and Scenic Rivers Act in 1968. It is one of a group of eight rivers in the country which first received this recognition. For over 200 miles, the St. Croix and its tributary, the Namekagon, flow through some of the most scenic and least developed country in the Upper Midwest.  
Last updated: September 22, 2020