News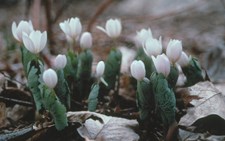 News sometimes happens fast or is unexpected. This is where we will try to post what is happening at the Riverway or direct you to where you can get the information you need. There are different methods and locations within the website depending on your interests.
---
News Releases: See current news releases to keep in touch.
---
Facebook: If you would like a closer and more informal look at the Riverway visit us on Facebook for images, information and others comments. You can also "Like" the Riverway to stay in touch.
The media can contact Public Affairs/PIO at e-mail or call 715-483-2270.


Last updated: August 2, 2022