Mission San José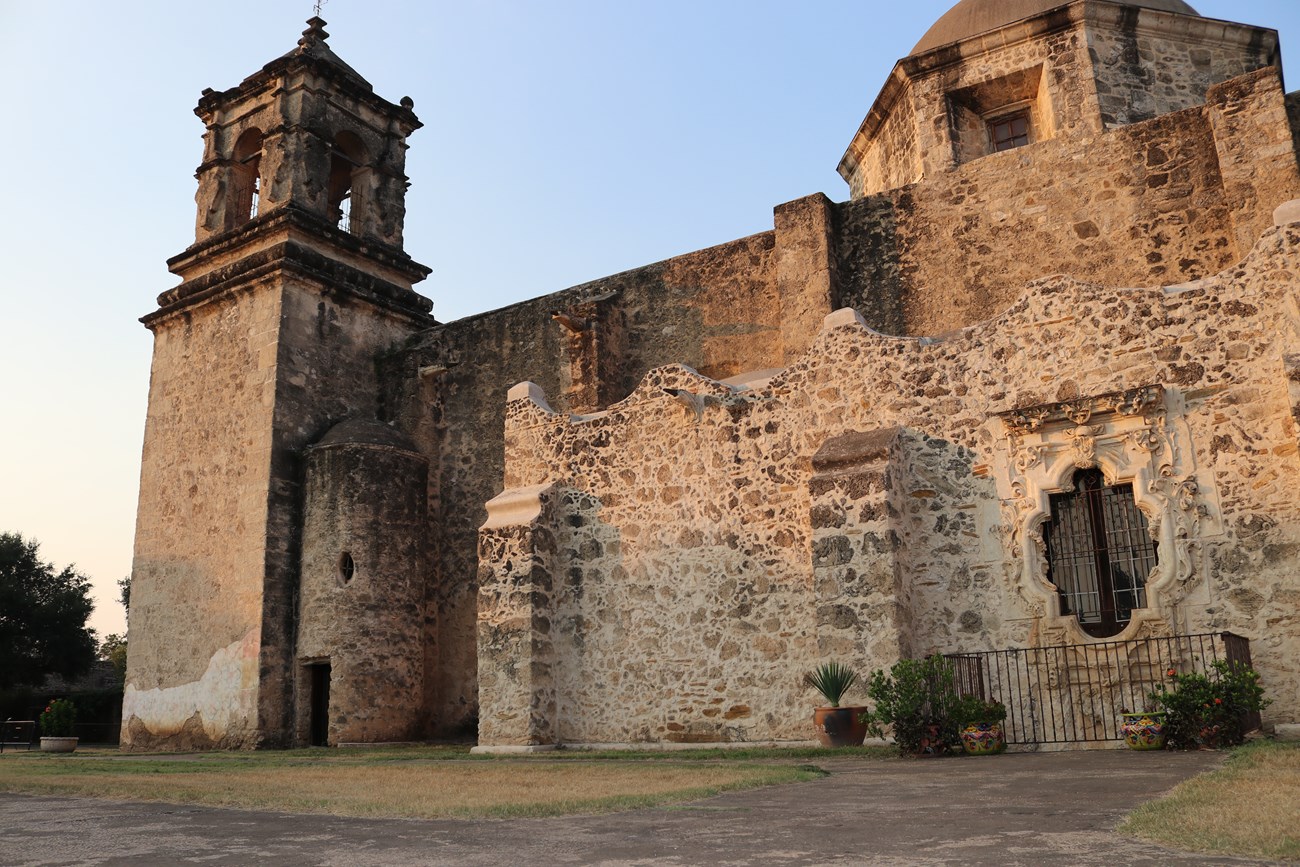 About Mission San Jos

é

y San Miguel de Aguayo

Known as the "Queen of the Missions", this is the largest of the missions and was almost fully restored to its original design in the 1930s by the WPA (Works Projects Administration). Spanish missions were not churches, but communities with the church the focus. Mission San José captures a transitional moment in history, frozen in time.

Here you can explore native familiy quarters, soldier's quarters, the stone arches of what remains of the historic convento, the granary, grist mill and more.

Start your visit of Mission San José with the Visitor Center to see the museum, visit the park's gift shop, and to watch the free 20 minute film. This is also where our free guided ranger tours begin. Tours are offered daily at 10am and 11am, afternoon programming varies.
Mission San José 300
Mission San Jose turned 300 years old in 2020. We comemmorate Mission San Jose's tricentennial and remember the stories of the people who walked these grounds 300 years ago. For some, this is a somber time to remember the difficult changes that mission indigenous people underwent during the colonial period. For others, this is a time to celebrate excellent site preservation and our vibrant modern local cultures.
On February 23, 1720 the Writ of Possession was signed for this mission, read the Writ of Possession here.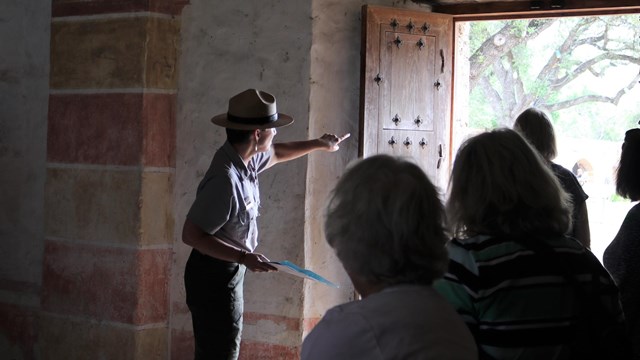 Daily Ranger-Led Programs
Ranger-guided programs offered daily at 10am & 11am at Mission San José.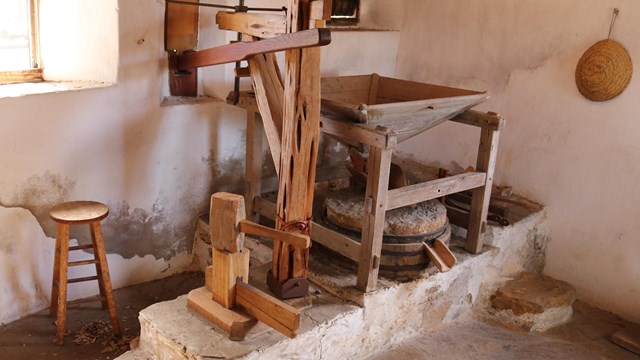 Grist Mill at Mission San José
Learn more about the Grist Mill at Mission San José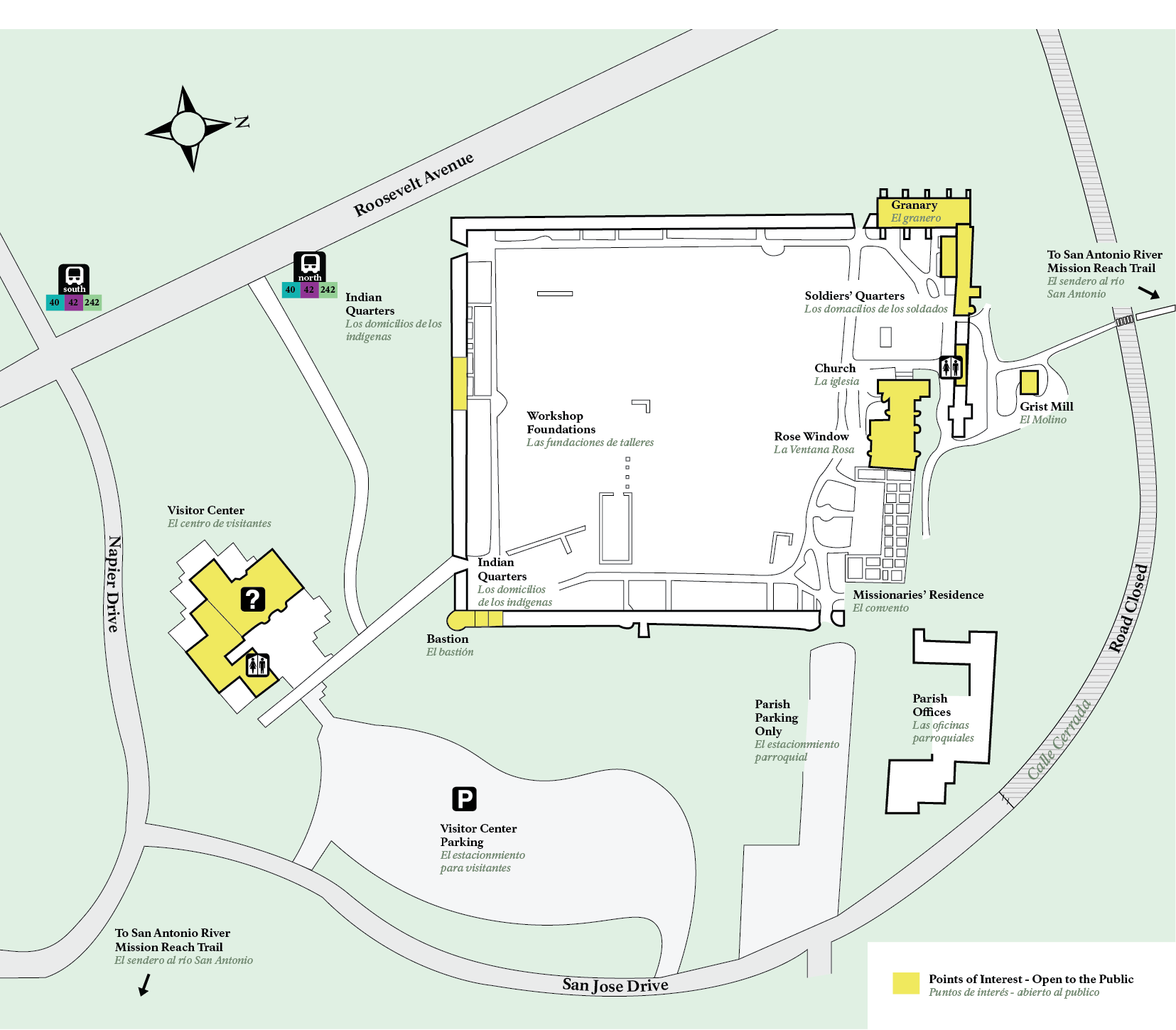 Want to learn more? Follow along with our cell phone tours and learn more about this site. Audio tour produced by the City of San Antonio World Heritage Office. Also visit the History & Culture page on Mission San José to dive deeper into the historical significance of this place!


Last updated: June 26, 2023