History & Culture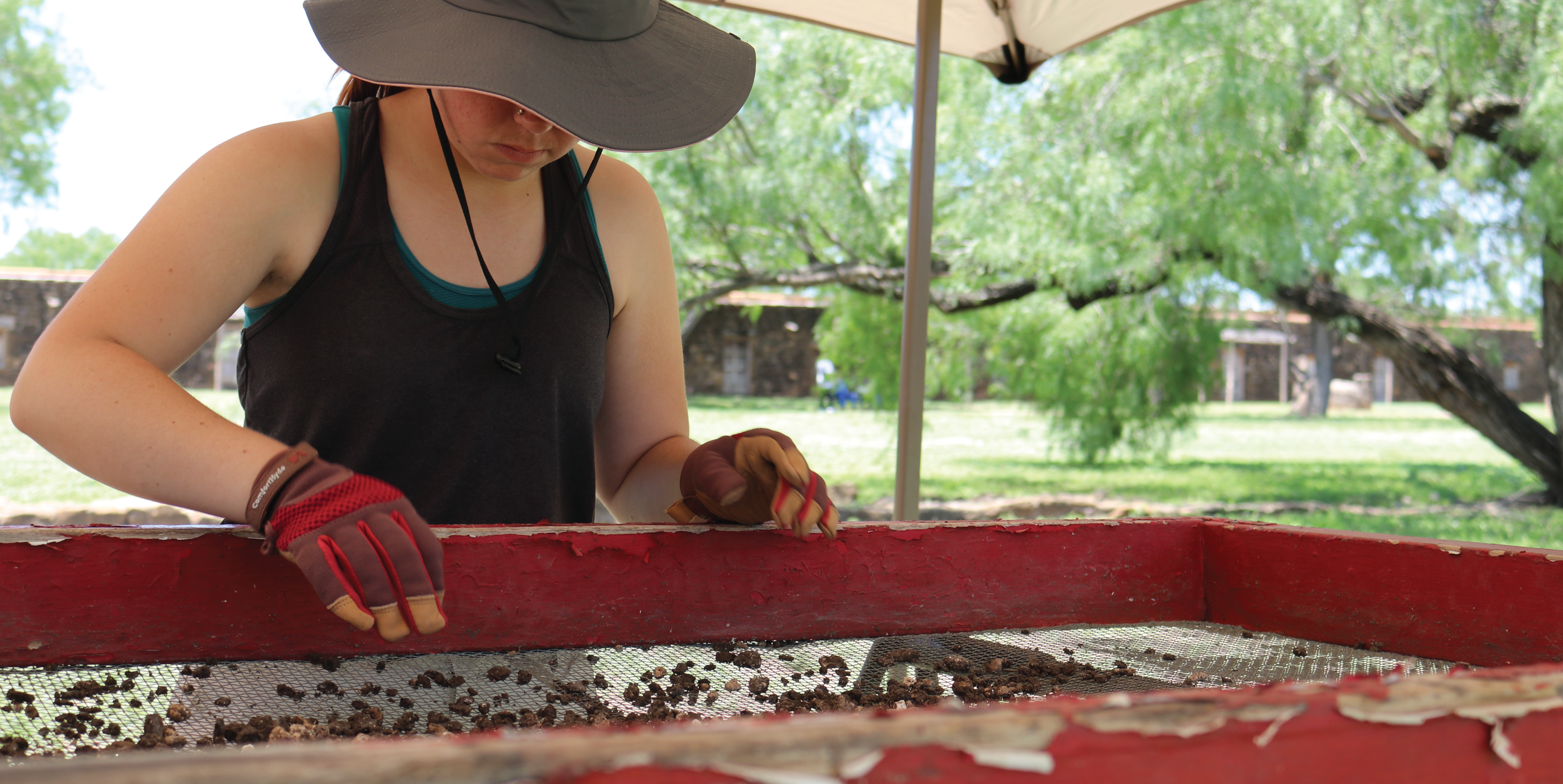 Established over 300 years ago, Mission San Jose survives as an artifact of the Spanish Colonial period. Four Spanish colonial missions and their associated features make up San Antonio Missions National Historical Park today.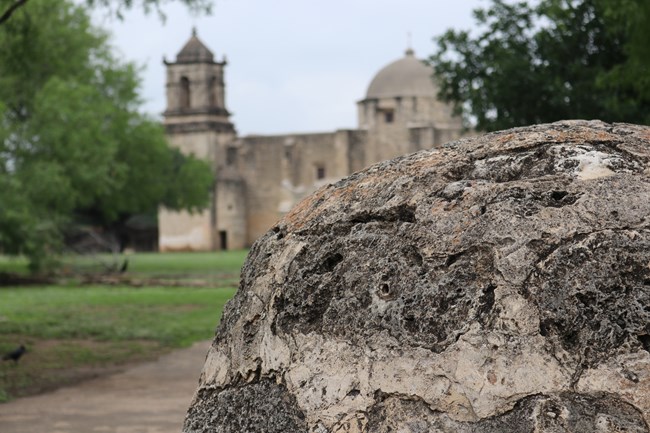 While the missions in San Antonio were being established in the early 18th century, European colonization affected most regions of North America. British, French, and Spanish groups occupied major sections of the already densely populated North American continent. Indigenous groups in South Texas, referred to by the Spanish as 'Coahuiltecans,' felt the effects of colonization in other parts of the continent before the missions were even established along the San Antonio River. As Indigenous groups to the north and east moved south due to colonial pressures in their own ancestral lands, Coahuiltecan groups felt the impacts as their land, water, and food resources dwindled.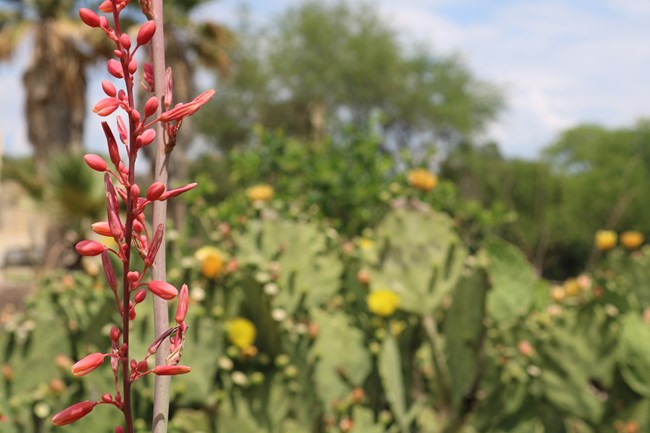 Before the Spanish colonial era, hundreds of small native bands inhabited these South Texas lands for thousands of years. The culturally diverse groups of Indigenous bands that lived on these lands are often now referred to under one homogeneous group, Coahuiltecan. This name was given to them by the Spanish based off the geographical region they inhabited, Coahuila y Tejas. Many families of South Texas and nothern Mexico can trace their Indigenous roots back to these Coahuiltecan nomadic hunter-gather groups.
Beginning in 1718, five mission communities formed along the San Antonio River. These missions were at the northern frontier of New Spain, a territory of the Spanish Empire. These Spanish colonial missions transformed local ways of life by introducing a new religion, farming, and settled communities.
Living quarters were built inside the missions, against the compound walls for the Indigenous neophytes and one or two Spanish soldiers. The church was the focal point of the missions and the missionary lived in the convento right next to the church. Workshops and storerooms dotted the central grounds. Outside the walls were the croplands and ranches, and the danger of competing groups.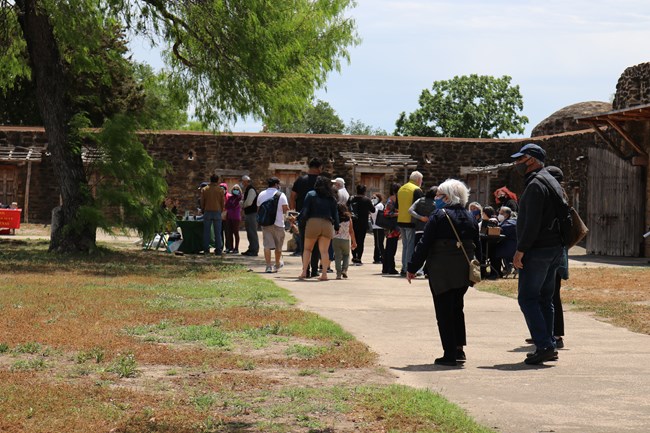 These missions made a lasting impact on San Antonio culture. After generations, Native people who entered these missions lost elements of their languages and religions. Parts of Native and Spanish cultures combined at the missions, fusing into South Texas
culture. Components of Native and Spanish cultures can be found throughout the missions, in the frescoes, foods, clothing, and customs. This fusion of culture can still be observed in the surrounding modern community today.
Compare Pottery Artifacts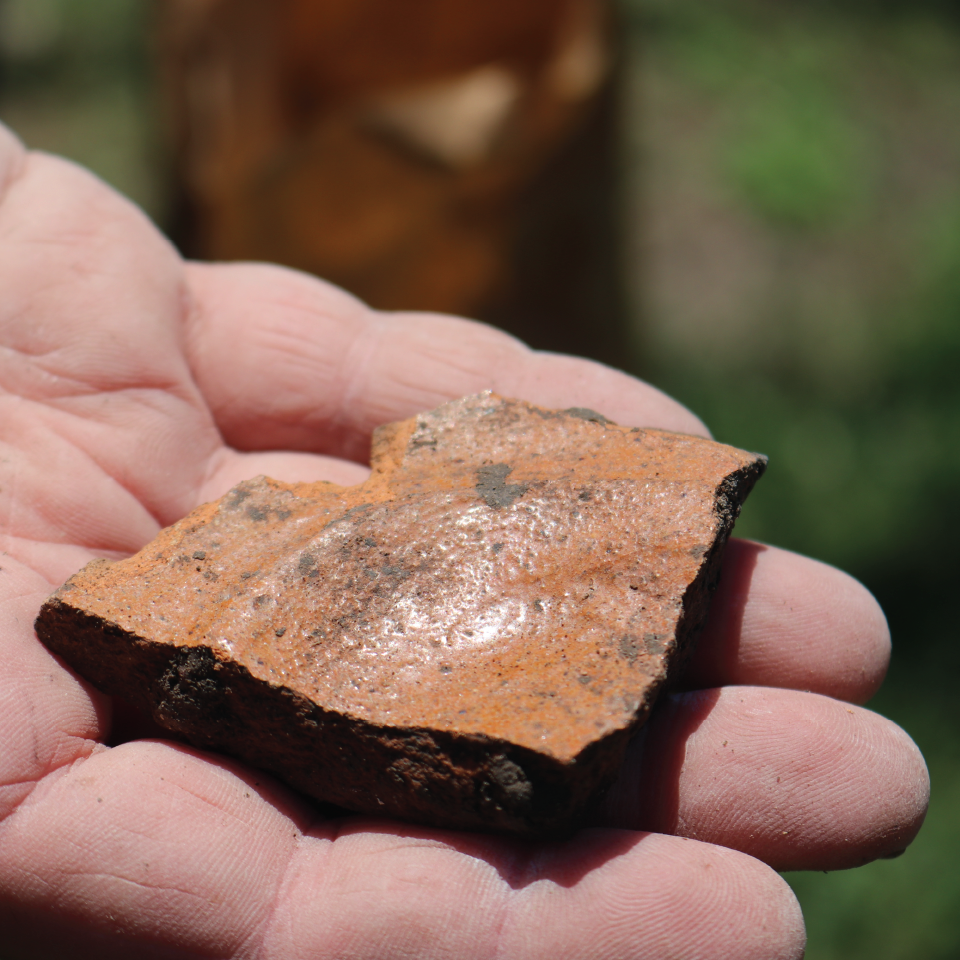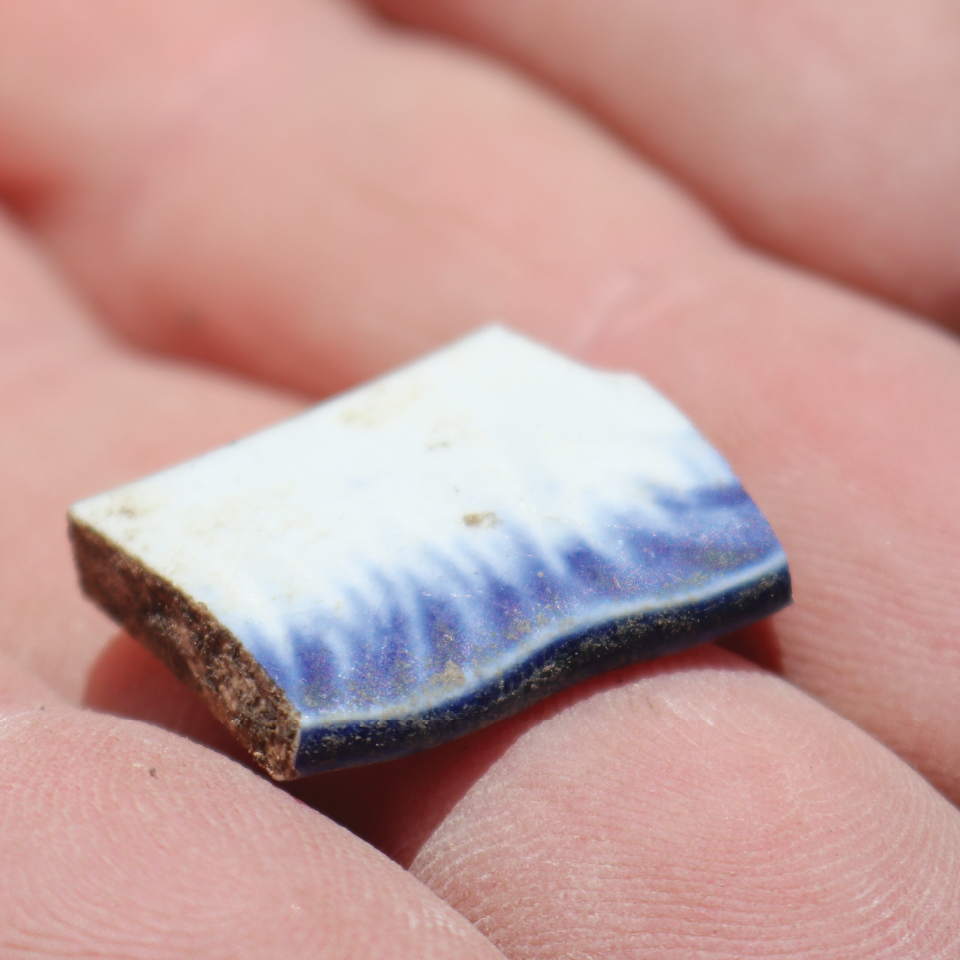 Left image
This bone-tempered pottery artifact is an example of pre-colonial technology found at Mission San Jose.
Credit: NPS Photo
Right image
This European ceramic artifact is an example of early 19th century pottery found at Mission San Jose.
Credit: NPS Photo

We're Still Here: Mission Descendant Stories
The history and culture of San Antonio Missions National Historical Park lives on through the families and stories of mission descendants. "We're Still Here: Mission Descendant Stories" puts faces to the oral histories and memories of mission descendants in San Antonio. The exhibit recognizes families that have deep connections to these missions. These families make the missions a living community. Descendant families come from a diverse group of Texans with combinations of Indigenous, Latino, and European heritage. San Antonio Missions National Historical Park preserves and protects architectural, archaeological, and landscape features that demonstrate a complex interweaving of cultures that prevails in this community today.
Click this link for "We're Still Here: San Antonio Mission Descendant Stories".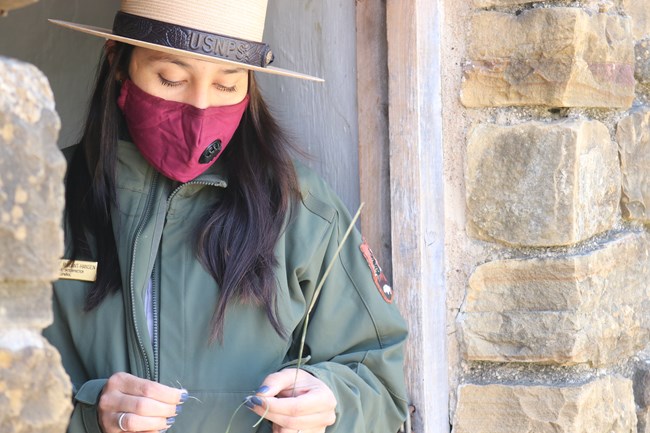 As you explore the missions, remember the stories of the people who walked these grounds 300 years ago. For some, a visit to San Antonio Missions National Historical Park is a somber time to remember the difficult changes that mission indigenous people underwent during the colonial period. For others, this is a time to celebrate excellent site preservation and our vibrant modern local cultures.


Last updated: November 2, 2023