Guided Programs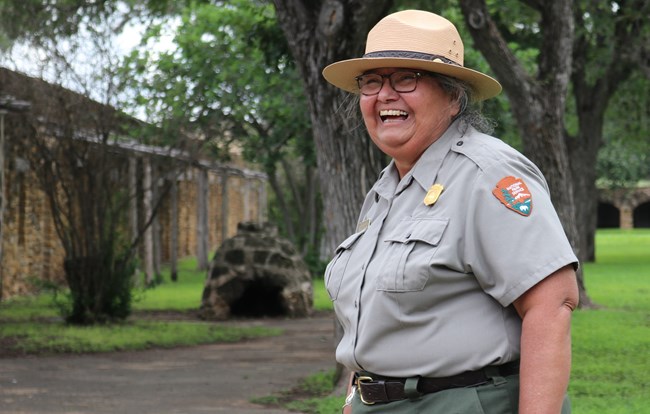 Ranger-led programs offered every day!*
Join our guided walks led by a National Park Ranger at Mission San José. Daily 10:00 am and 11:00 am. San José guided walks begin at the Visitor Center at Mission San José (6701 San Jose Drive, San Antonio, Texas 78214.)
All park programs are free of charge and wheelchair-accessible.
*no ranger-led programs on the 1st Wednesday of every month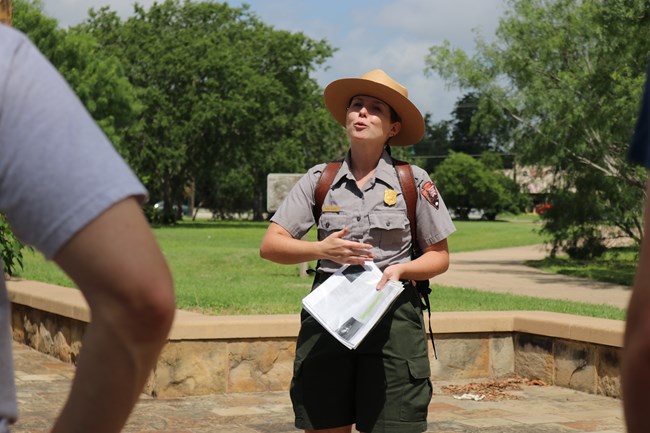 Guided Walks at Mission San José
A ranger-guided walk through Mission San José is a great way to gain an understanding of mission life and the history of San Antonio. Ranger-guided walks are offered at 10:00 am and 11:00 am every day, and they begin at the Visitor Center. These tours last for about 45 minutes. The entire walk is paved.
Informal Ranger Programs
In the afternoons, you may see a park ranger at Mission San José demonstrating a skill like an atl atl, a musket, or spinning wool. You may also see a ranger walking around ready to talk about the missions! Don't be shy, stop by and ask some questions. Learn more about San Antonio Missions through interactive informal programs with us.

*Weather permitting. Extreme summer temperatures bringing heat indexes to unsafe levels will effect programming.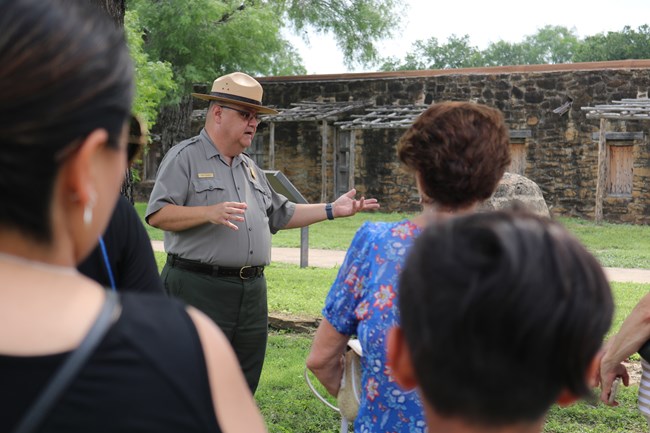 Explore the missions
Ranger-led walks and talks are suitable for visitors of all ages. Join us for a thought-provoking discussion about mission history! Ranger-led programs interpret the historic landscape, answer visitor questions, and invite participants to examine their understanding of changes brought about during the mission era.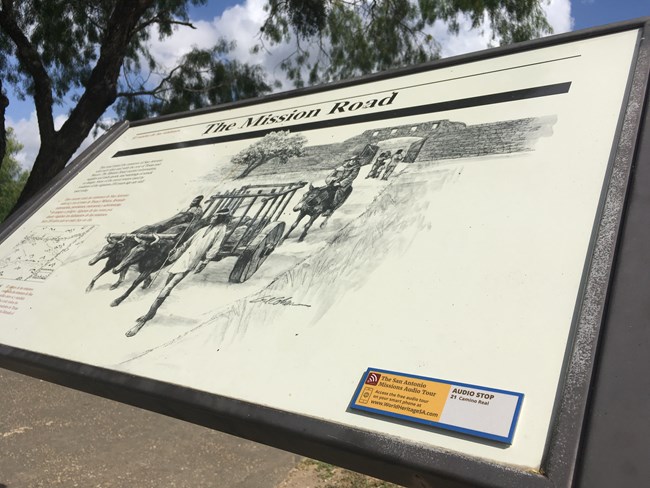 San Antonio Missions Audio Tour
Within the mission walls, a distinctive culture that blended American Indian traditions with newly adopted Spanish ways emerged. Listen to learn how the people who inhabited these sites and the surrounding area shaped the personality of San Antonio as a melting pot of Latino, American Indian, and Western cultures. Visit the
City of San Antonio World Heritage Office
to experience the park through sound! Transcripts of the recordings are also available on the linked website.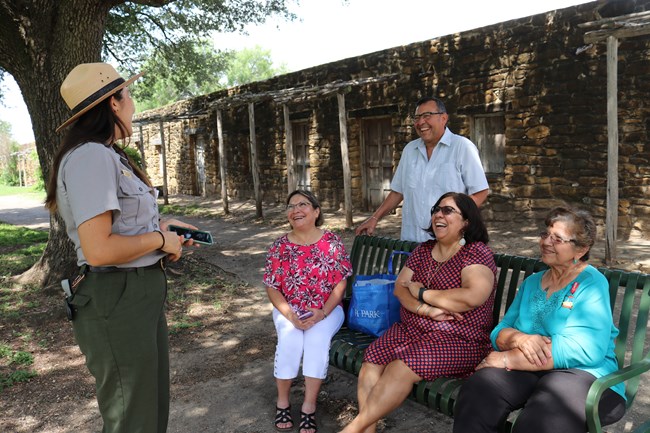 Did you enjoy your visit?
We're glad you could join us! Drop us an
email
and let us know about your visit.


Last updated: September 6, 2023