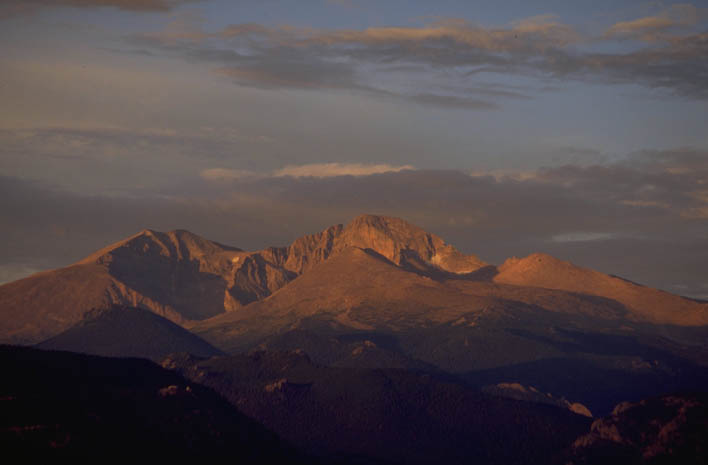 News Release Date:
August 12, 2011
Contact: Kyle Patterson, 970-586-1363
Rocky Mountain National Park rangers want those who attempt the Keyhole Route on Longs Peak to have realistic expectations of the challenges they will face to summit the 14,259 foot mountain. New informative materials, to help people plan and prepare for their climb, have been posted on the park's website since July. The updated information includes a brochure with photographs of the different sections on the route, twelve frequently asked questions and periodic conditions of the route.
When visitors access www.nps.gov/romo/planyourvisit/longspeak.htm they will find a downloadable brochure showing the main sections of the route – starting at the Boulder Field and ending at the summit with brief text and photos. The brochure also includes numerous safety tips and essentials to wear and carry. In the Frequently Asked Questions section twelve of the most common questions are answered such as "How have people been injured or killed on the Keyhole Route?" "How many people should I expect to see on the route during the summer?" and "Do I really need to start at the trailhead before sunrise?"For the last few years, rangers have been posting the Longs Peak Conditions Report weekly during the peak season. The report illustrates conditions along the route with photographs. Visitors are encouraged to use the report only as a guideline since conditions can change rapidly.