News Release
Celebrating Earth Day At Rocky Mountain National Park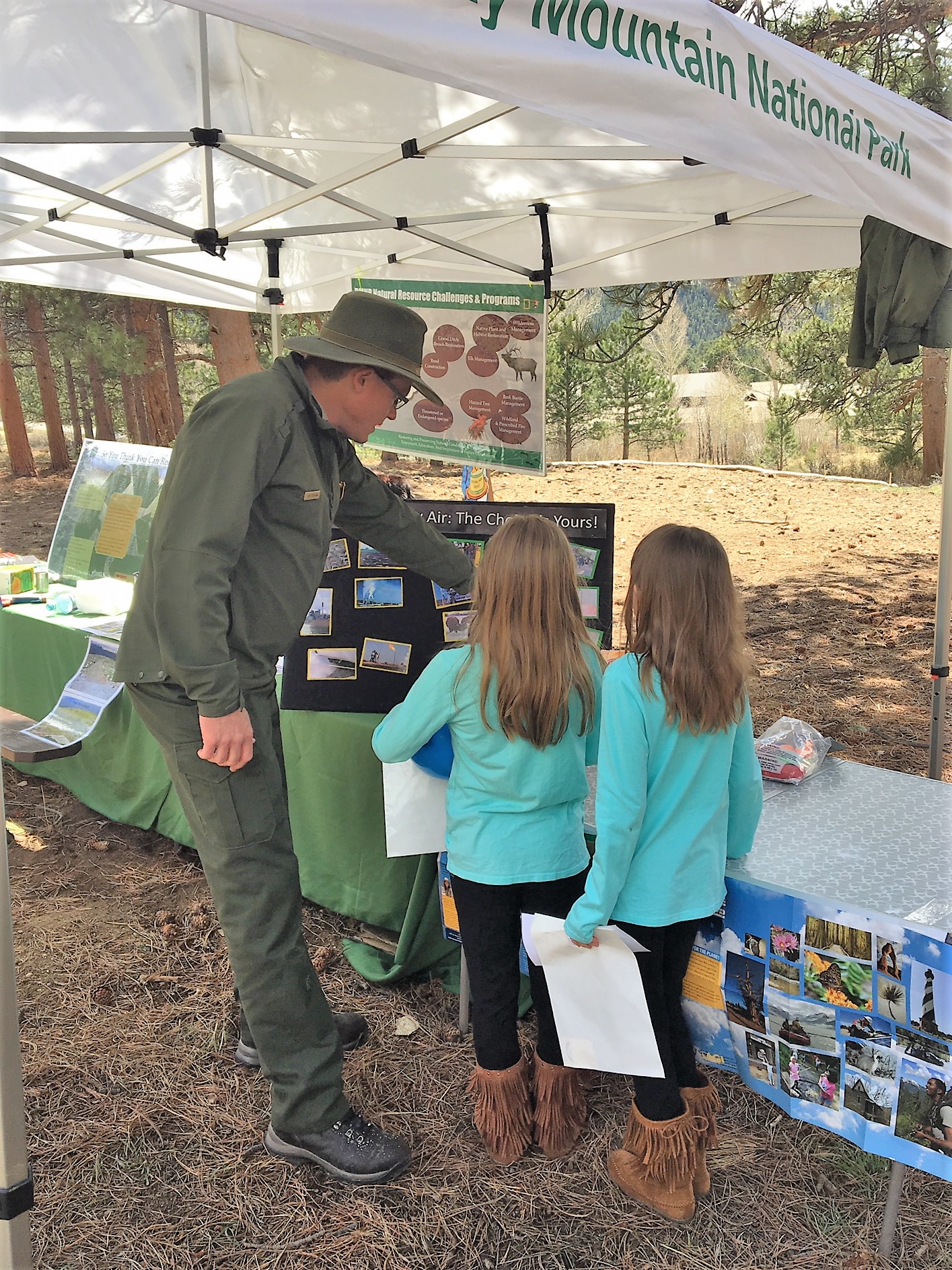 News Release Date:
April 10, 2019
Contact: Kyle Patterson, Public Affairs Officer, (970) 586-1363
Contact: Park Information, (970) 586-1206
Come celebrate Earth Day at Rocky Mountain National Park. A special Earth Day event will be held Saturday, April 20, from 10 a.m. to 2 p.m. at Beaver Meadows Visitor Center. Earth Day is a chance for the world to unite around the importance of preserving a healthy planet, and the role we play in its protection. There will be Arts & Crafts stations to create cool Earth Day artwork, and park staff and scientists will be on hand to share information on a variety of Earth Day topics.  Park greenhouse tours will take place, offering a great way to see young plants springing to life. A map with directions to the greenhouse will be available at the Beaver Meadows Visitor Center.
Join in the Earth Day fun, and discover how to become better stewards of our shared environment. This event is also in conjunction with National Park Week and Rocky's National Junior Ranger Day celebration! Be sure to wear your badges, or ask about earning a Rocky Mountain National Park Junior Ranger Badge at the event. There is family fun for everyone! 
The schedule of events follows:
10 a.m. - 2 p.m. Discovering Nature
         Put your survival skills to the test with a variety of activities and games.
10:30 a.m. - 11:30 a.m. Volunteer Trash Pick-up
       Meet at the visitor center, dress for the weather, equipment will be provided.
10 a.m. - 10:30 p.m. Springing to Life Program
Discover what the spring season means for the wildlife and plants in the park.
1 p.m. Bears R Us Program
       Learn about the amazing life of black bears and what you can do to protect them!
10 – 2 p.m. Park Greenhouse Tours
      Follow a guided path to the greenhouse for special tours of plants springing to life.
April 20 – 29 is National Park Week. Admission to the park will be free on Saturday, April 20.
 
For more information about Rocky Mountain National Park, please visit www.nps.gov/romo or call the park's Information Office at (970) 586-1206.
Last updated: April 10, 2019