Date:
May 26, 2017
Contact:
Ethan Alpern
, 202-619-7186
One less closure, new detour routes, and great progress for Beach Drive reconstruction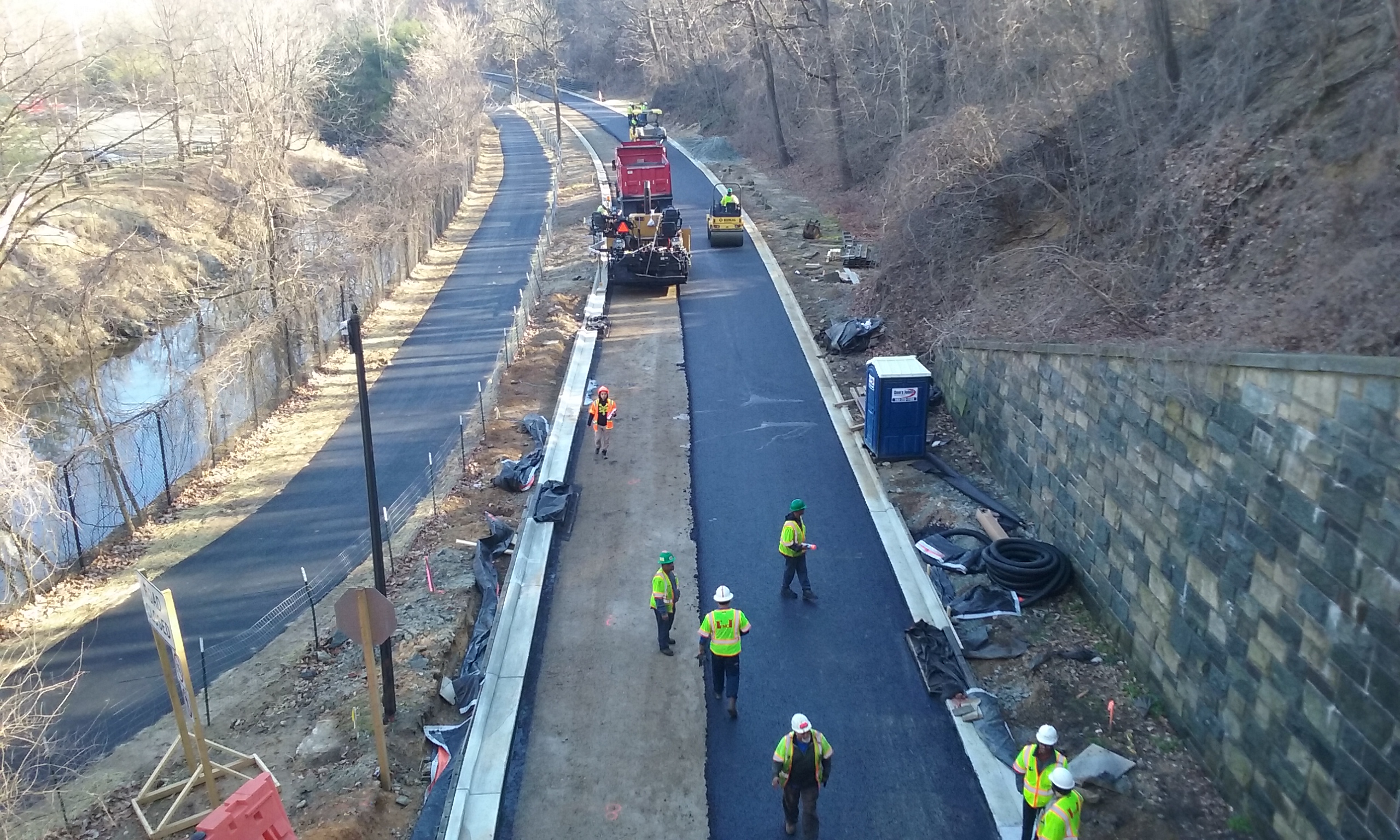 Crews pave new gravel base on Beach Drive (Segment 1).
WASHINGTON — The National Park Service (NPS) held two public meetings earlier this week in preparation for the next phase of work on Beach Drive. The three-year construction project remains on schedule with the first segment of construction, between Rock Creek & Potomac Parkway and Park Road/Tilden Street NW, concluding mid to late summer. Stay up to date by visiting go.nps.gov/beachdrive and signing up for Nixle alerts by texting BEACHDRIVE to 888777.

Three major updates were announced at the meetings:
Reconstruction of Beach Drive between Porter Street NW and Piney Branch Parkway will begin in early June but will no longer require a 24/7 closure during construction,

Segments 2 and 3 are being combined and will closed at the same time. Segment 2 will opened as originally scheduled while work proceeds north, and

Detour routes during the combined work on Segments 2 and 3 have been updated to improve neighborhood safety, and be more accommodating to traffic patterns and feedback from area residents.
With the addition of a temporary lane created by eliminating the road median, engineers determined Beach Drive is wide enough between Porter Street NW and Piney Branch Parkway to maintain two-way traffic during reconstruction of this section. Drivers are urged to go slow, stay alert for dynamic lane shifts and watch for people working on the side of the road.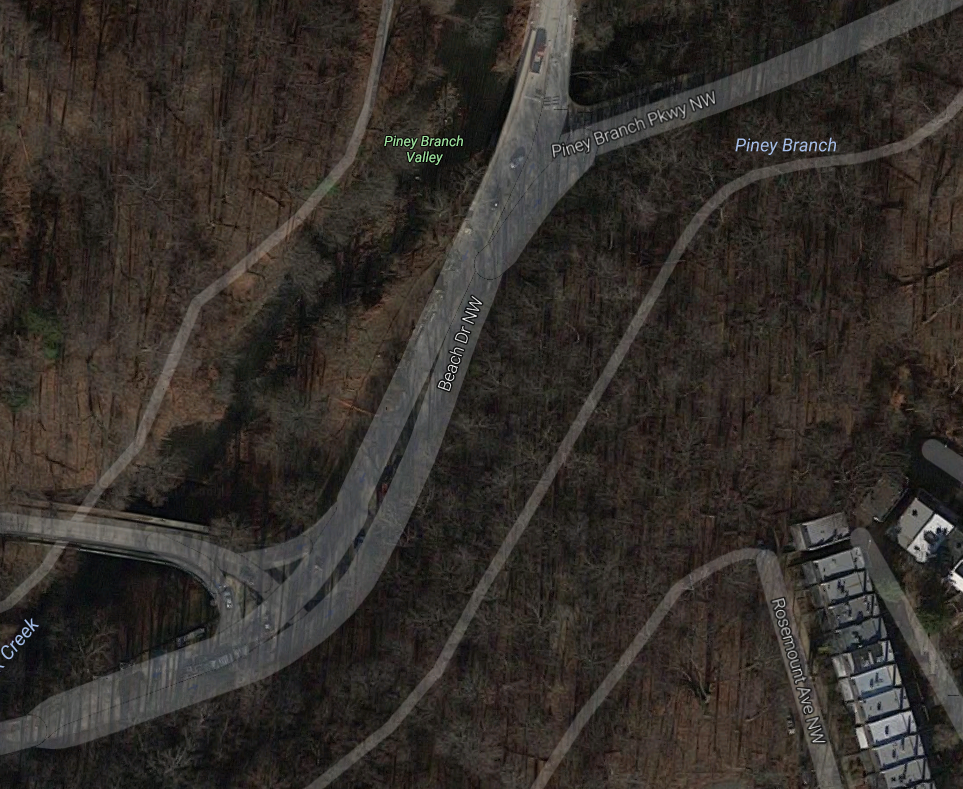 Stretch of Beach Drive between Porter Street NW and Piney Branch Parkway NW (Segment 1B).
Immediately following completion of Segment 1, Beach Drive will close from Park Road/Tilden Street NW to Joyce Road NW (immediately south of Military Road NW). Work on the southern section, between Park Road/Tilden Street NW to Broad Branch Road/Blagden Avenue NW, will conclude first and reopen while remaining work continues north to Military Road NW (originally Segment 3).
New combined detour route for Segments 2 and 3.
Creating one larger construction segment increases efficiency and could allow the project to finish ahead of schedule. North of Blagden Avenue NW, there are a number of overlapping projects with District Department of Transportation (DDOT) and DC Water, and this early start could reduce impacts to neighbors and commuters.
After evaluating traffic patterns and listening to feedback from area residents, the NPS, Federal Highway Administration and DDOT have updated the detour routes for the next phase of construction. The project schedule, detour route maps, road work updates and closure information is available on the project website at
go.nps.gov/beachdrive
. This website is meant to provide drivers, cyclists, pedestrians and park neighbors with accurate information to plan their trips through and around Rock Creek Park.
To ensure everyone's safety, vehicles, bikes and pedestrians are prohibited from entering the closed construction zone. These closures will be enforced by the United States Park Police.
Beach Drive was originally designed to provide recreational access to America's first urban national park. More than 12 million vehicles use Beach Drive each year, and 40,000 of those people recreate on Beach Drive on the weekends.