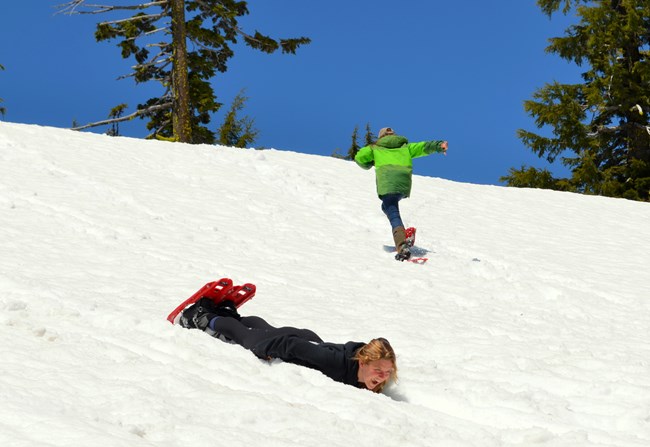 Classroom at Crater Lake is the field trip that students want. Participating teachers love how students engage with their natural surroundings, learn important science concepts, interact with park rangers, exercise, and make great memories. Our field trips are free of cost, hands-on, and aligned to the Next Generation Science Standards.

Spring field trips (on snowshoes)
Weekdays, April 2 - May 18, 2018 (registration closed)

Fall field trips
Weekdays, September 11 - October 19, 2017 (registration will open end of May 2018)

To watch educational videos that will help you prepare for the field trip, click here!
To download the Spring Field Trip Teacher Guide, click here! (1.1 MB)
To download the Mountain Hemlock Phenology Project hypothesis guide for your students, click here! (2.4 MB, one 2-sided page intended to print)
Questions?
Email Education Coordinator John Duwe
or call (541) 594-3092.