Fall Field Trip Schedule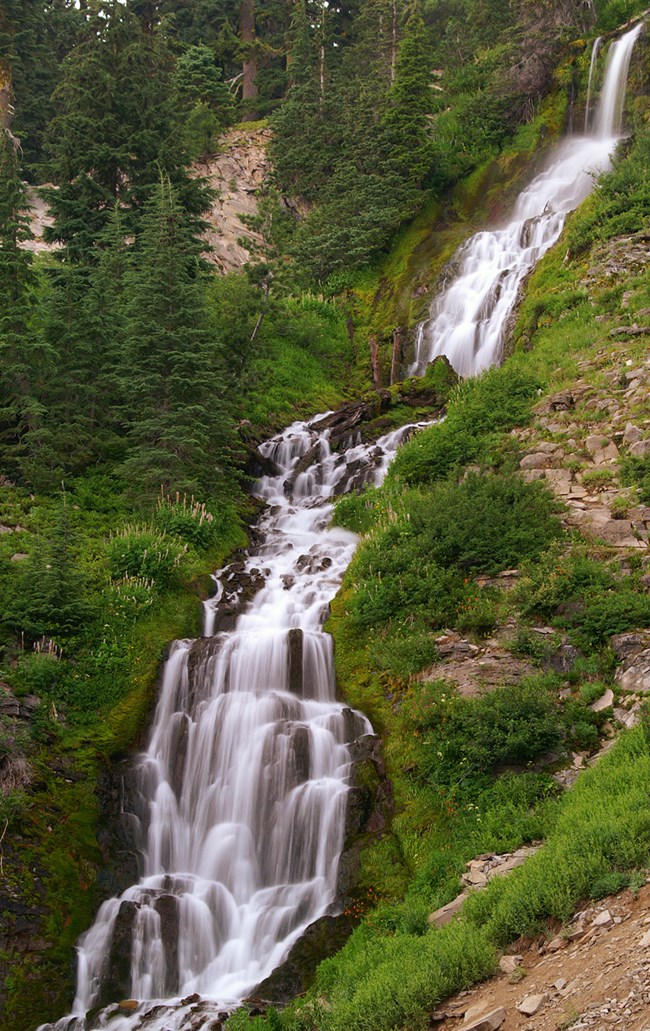 Rim Village Activity Rotation
This option works best if you're bringing more than one class.
10:00 am
-
Groups arrive at the Crater Lake Rim
Proceed directly to Rim Village; do not stop at the Visitor Center. Keep driving until you
A ranger will board the bus to welcome the group and explain the schedule
Students use the restroom, eat a hearty snack, and dress for the weather
Students may carry their backpack with extra layers and a water bottle
Lunches stay on the bus, to be eaten when the program ends
Each class meets their ranger in a designated area to begin activity rotations
10:30 am - Activity Rotations Begin
The ranger leads classes through teacher-selected activities (click here to see options)
We require a 5:1 student to chaperone ratio for all activiites
1:05 pm - Activity Rotations End
1:15 pm
-
Lunch
Locations: Sitting along the wall at Rim Village, the tables at Picnic Hill, the top floor of the Rim Café (upstairs above the Gift Shop, good for cold or wet days)
Many groups need to leave the park by 1:30 pm (or earlier) to return to their schools. They often eat lunch on the bus.
Guided Hike
This option works best if you're bringing only one class.
10:00 am
-
Groups arrive at trailhead
Ranger meets bus and orients students
Students use the restroom if they haven't already
10:30 - Group hikes trail with interpretive stops
1:00-2:00 - Lunch and departure
Last updated: June 2, 2017