Horseback Riding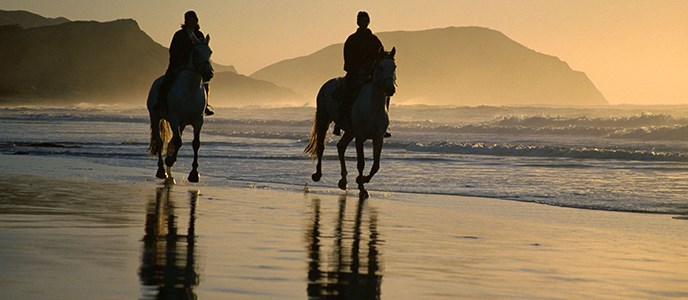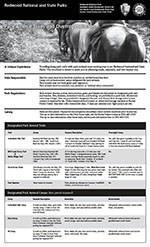 Pack Animal Trails, Camps, and Maps
Pack animals (horses, ponies, mules, burros, goats, and llamas) are welcomed on designated park trails and beaches within Redwod National and State Parks. Parks are wild places. Prepare for the unexpected and always check current conditions prior to you trip.

-For information about camping and horse camping at the Orick Rodeo Grounds call the Orick Chamber of Commerce at (707) 488-2885. Advance reservations are not required - but advised.

-For up-to-date information on horse trails, call the park information line at (707) 464-6101.

To help ensure a positive and low-impact pack adventure, please familiarize yourself with the following: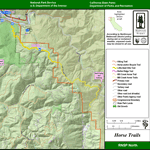 Pack Animal Trail Maps
NORTH MAP- Pack Animal Trails (Crescent City, Calif. Area)
(Low-Res JPEG, 2.02 MB), (High-Res JPEG, 8.9 MB)
SOUTH MAP- Pack Animal Trails (Orick, Calif. Area)
(Low-Res JPEG, 2 MB), (High-Res JPEG, 6.4 MB)
Last updated: July 18, 2023