Dance Demonstrations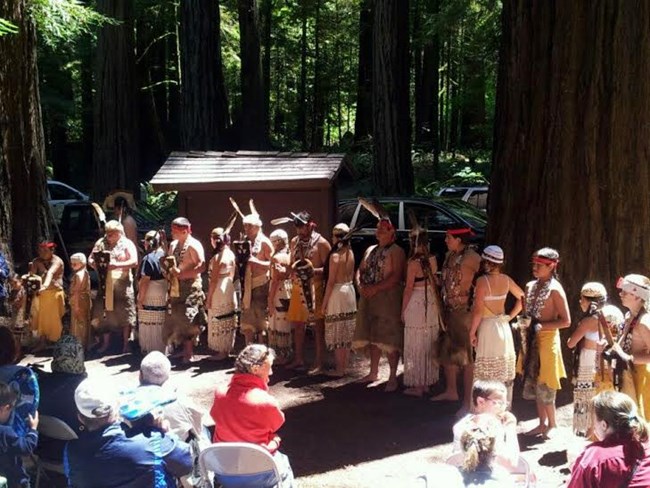 American Indian dance demonstrations presented by members of the Tolowa and the Yurok tribes are performed in RNSP and surrounding areas.
Each July, the Tolowa conduct a renewal dance demonstration at the Jedediah Smith Campground's day use area, off Highway 199 just west of the community of Hiouchi.
The dance demonstrations are open to the public and free of charge.
Call for dates and times, call (707) 464-610, or check our event calander
Last updated: March 12, 2019