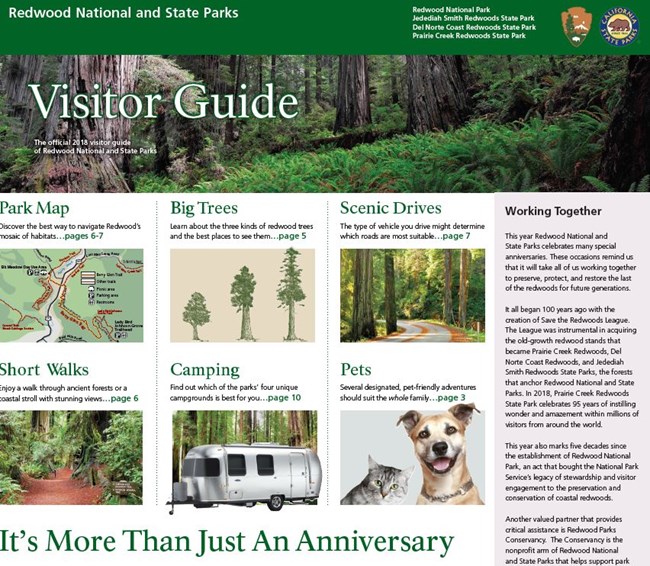 2018 Redwood National and State Parks Visitor Guide (PDF 10mb)
Trip planning information, tips and park map. Includes short articles from Melissa Lockwood on the park's 50th anniversary, Brad Maggetti on wild and scenic rivers, and Mike Kahn about Save the Redwoods League.

Please note: the Nickel Creek backcountry camp is now closed.