Crumb Clean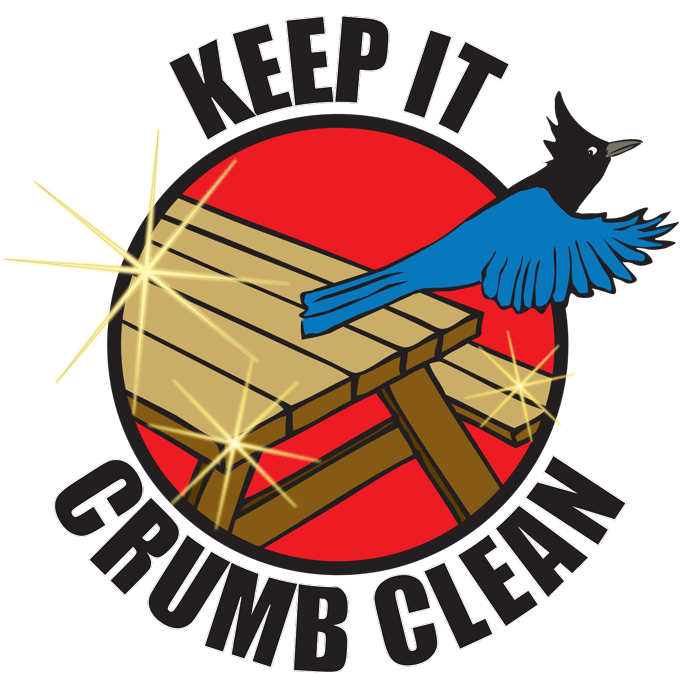 Never Feed Wildlife—Ever!
Properly dispose of all garbage—even crumbs.
Store food and other smelly items in airtight containers, out-of-sight in a locked car or bear-proof locker.
Human Food Can Kill!
Wildlife are easily attracted to human food, garbage, and other odorous items.
Bears that associate people with food become aggressive and often have to be killed.
Birds such as jays and ravens eat a wide variety of foods, including the eggs and chicks of other birds. Human food can boost jay and raven numbers, resulting in increased predation of threatened and endangered bird species like the marbled murrelet.
Please, for your safety and theirs, never let a wild animal eat your food.
Last updated: February 28, 2015