Things To Do

There are a variety of organizations within the Pullman National Historic District that are dedicated to the preservation and understanding of this unique area. Please contact these partners for information on activities within the Pullman boundaries.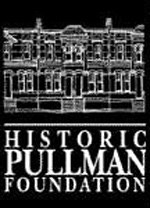 Historic Pullman Foundation
Visitor Center
11141 S. Cottage Grove Ave.
Chicago, Illinois
773-785-8901
foundation@pullmanil.org
Hours: Tuesday-Sunday 11 AM - 3PM; closed Mondays.
Admission: Currently waived, donations accepted.
The Historic Pullman Foundation is dedicated to preservation and interpretation of the Pullman neighborhood area. The foundation provides visitors with a visitor center (video, exhibits, and tour programs) as well as information a resource for education.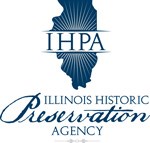 Pullman State Historic Site
11111 S. Forrestville Avenue
Chicago, Illinois 60628
773-660-2341
sleepingcars@sbcglobal.net
Hours: The Pullman State Historic Site and the Hotel Florence are currently undergoing renovation, and are thus closed for tours. Limited tours are available of the Pullman Factory Complex. Contact the State Historic Site for more details.
The Pullman State Historic Site uses historic structures and public programs to showcase 19th and 20th Century industrial society. The signature Clock Tower Administration Building and Assembly Shops and the grand four story Hotel Florence give tangible evidence to the national and international influences of Pullman -- on transportation, industrial design, architecture, labor, urban and town planning, and landscape design.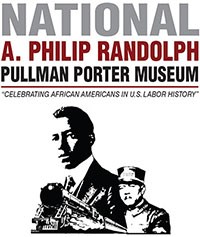 National A. Philip Randolph Pullman Porter Museum
10406 S. Maryland Ave. (104th Street between Corliss and Maryland)
Chicago, Illinois 60628
773-850-8580
Hours: Open Seasonally: April-Dec 1;Thursday-Saturday, 11am-3pm
Admission: $5.00
The mission of the National A. Philip Randolph Pullman Porters Museum is to promote, honor, and celebrate the legacy of A. Philip Randolph, the Brotherhood of Sleeping Car Porters, and contributions made by African-Americans to America's labor movement; with a significant focus on the African American Railroad Employee -- At our facility our goal is to educate the public about their historic legacy and the contributions they made through the study, preservation, and interpretation of their stories that are inextricably intertwined.

Chicago Park District

Arcade and Pullman Park
11132 S. St. Lawrence Ave.
Chicago, Illinois 60628
312-747-6576
www.chicagoparkdistrict.com/parks/Arcade-Park
https://www.chicagoparkdistrict.com/parks-facilities/Pullman-Park
Located in the Pullman community, Arcade and Pullman Parks are park locations used for passive recreation. Park patrons can relax in this open green space while enjoying the beauty of nature and a garden-like setting.
Langely Playlot Park
11255 S. Langley Ave.
Chicago, IL 60628
312-747-6576
https://www.chicagoparkdistrict.com/parks-facilities/langley-playlot-park
Located in the Pullman neighborhood, Langley Park is a recreational destination enjoyed by park patrons and their families. This park contains a playground, basketball court and walking path. At Langley Park, park patrons enjoy playing basketball and using the walking track.
Last updated: February 22, 2020