Place
National A. Philip Randolph Pullman Porter Museum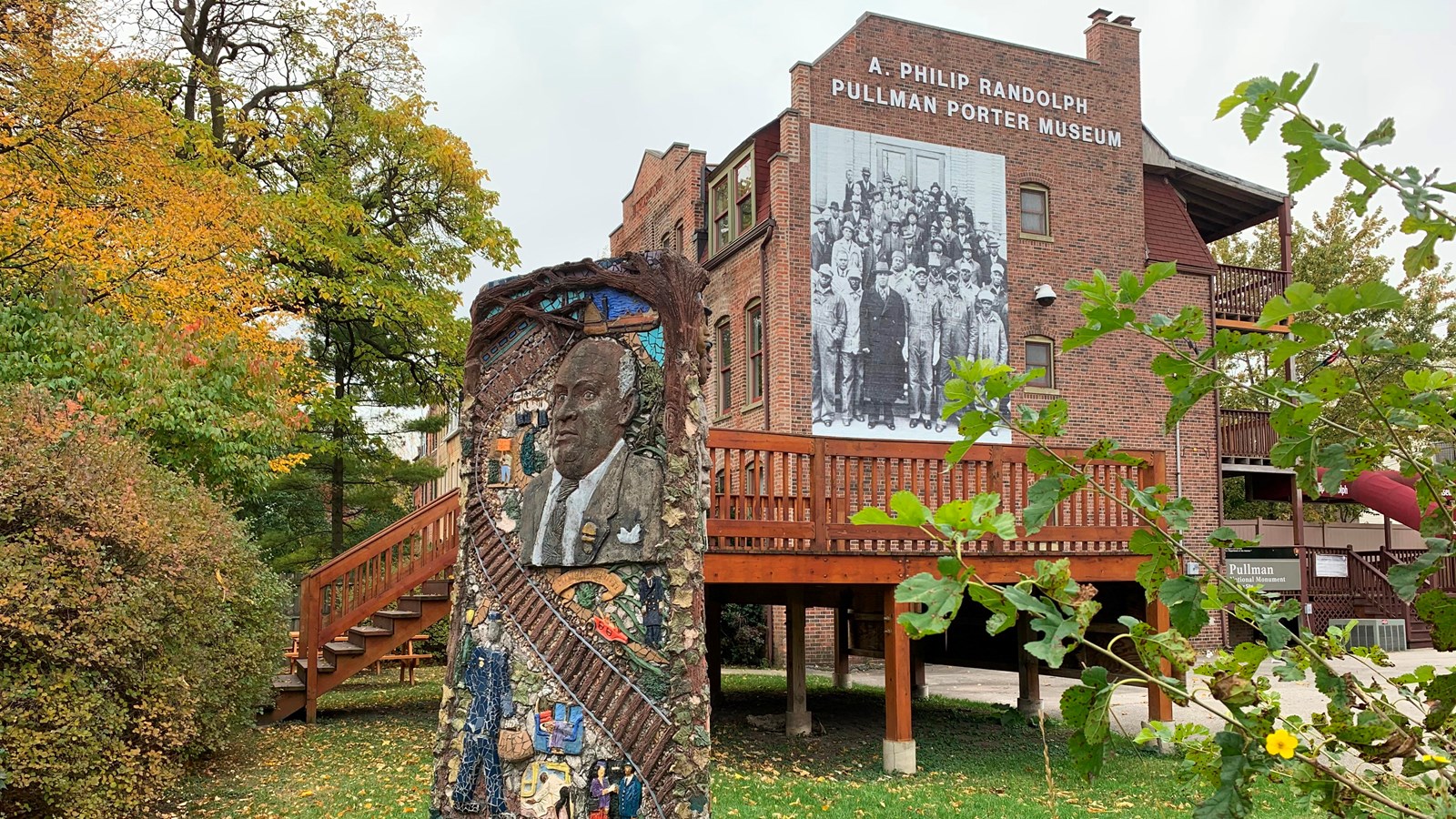 Location:
10406 S.Maryland Ave, Chicago, IL 60628
Accessible Rooms, Accessible Sites, Benches/Seating, Captioned Media, Cellular Signal, Information, Parking - Auto, Restroom, Wheelchair Accessible
The National A. Philip Randolph Pullman Porter Museum (NAPPRM) was founded in 1995 by Dr. Lyn Hughes. The museum is named after Asa Philip Randolph and Pullman Porters, the men who made up the membership of the Brotherhood of Sleeping Car Porters (BSCP) union.
Randolph was the chief organizer and co-founder of the BSCP. BSCP was the first African-American labor union in the country to be recognized by the American Federation of Labor and win a collective bargaining agreement against a major corporation, the Pullman Palace Car Company. 
The museum's mission "...is to promote, honor and celebrate the legacy of A. Philip Randolph, Pullman Porters, the Brotherhood of Sleeping Car Porters and contributions made by African-Americans to America's labor movement; with a significant focus on the African American Railroad Employee". They do so through "educational and cultural enrichment for all of mankind. All activities, past, present and future are for the purposes and objectives of facilitating study, through the preservation,multimedia programming interpretation,the enjoyment of African-American history and culture".
Inside the museum, they showcase a permanent collection through exhibits and media.
Visit 
NAPPRM's website
for more details.
Last updated: October 22, 2023