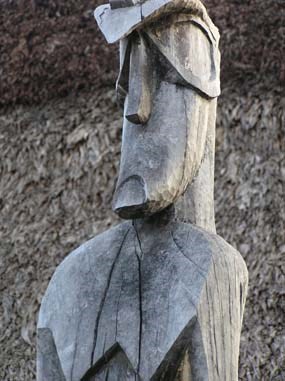 Discover and Experience Ancient Hawaii
At Pu'uhonua o Hōnaunau National Historical Park, you can learn about and appreciate the richness and depth of Hawaiian history and culture. Attend a ranger orientation in the park amphitheater. Scheduled talk times are 10:30 a.m., 1:30 p.m., and 2:30 p.m. daily.
A self guided tour takes you back in time as you explore the ancient Royal Grounds, which were once reserved for the chiefdom of Kona. Passing beyond the wall that borders the Royal Grounds you will walk onto the Pu'uhonua, where people found refuge after war or breaking a kapu (religious law).
Sit at the papamū (stone playing surface) in the Royal Grounds and challenge a partner to kōnane. This game was enjoyed in ancient Hawaii by both the Ali`i (royalty) and the commoners. It was said that King Kamehameha the Great was an excellent player, sometimes beating his opponent in one move. Ask for the rules at the visitor center.
Take time to interact with Hawaiian cultural demonstrators. Learn about weaving, fishing, carving and other trades and crafts that dominated the lifestyle of the people who lived in the surrounding ahupua'a (district).